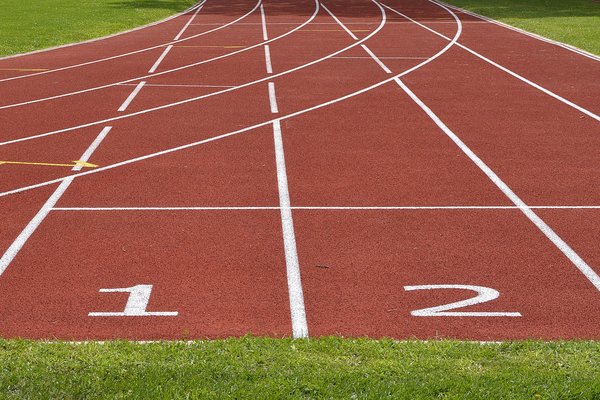 Yarra Ranges Athletics' senior athletes had the weekend off competition as Georgia Laven (1500m), Maddie Laven (2000m steeplechase) and Kiara Flavel (400m and 800m) competed at the Australian All Schools Track and Field Championships in Perth.
Some very warm days messed around the timetable but the girls still performed well.
Maddie finished fourth in her steeplechase event recording a personal best of 7.06.81 on a very warm Friday evening.
Kiara was also in action on the Friday with her 800m timed final. She stormed home to win her heat in 2.13.71, a time that eventually placed her sixth overall.
Kiara qualified eighth fastest in her 400m heat with a personal best time of 57.78 on Saturday before finishing sixth in the final with a time of 58.28.
Georgia led for most of her 1500m timed final event, eventually finishing fourth in 4.48.73, which saw her finish 14th place overall.
YRA's little athletes enjoyed the club combined event round on Saturday morning.
The club's Little Athletics competition was a busy morning of running, jumping and throwing as athletes continued to strive for personal bests over the competition events.
Athletes will get the opportunity to do it all again, this time in Yarra Ranges' colours, at the State Combined Event day held at Lakeside Stadium on 1 and 2 February next year.
Next week, the club's Little Athletics will continue on Saturday morning although a few athletes will be missing as they represent the club at the State Relay Championships.
The seniors will compete at Doncaster in the Nitro round on Friday Night.
Saturday night will also see the Zatopek:10 competition at Box Hill.
This event includes the Australian 10000m track championships which is doubling as an Olympic trial.
The club encouraged anyone interested in seeing high quality athletics to head to Box Hill Athletics Track next Saturday night.
Registration is open for Little Athletics (lavic.com.au) and the club's senior team via Athletics Victoria (athsvic.org.au).
The club welcomes and encourages all athletes of any age or ability.
For more information, visit yarrarangesathletics.org.au or check the club out on Facebook.