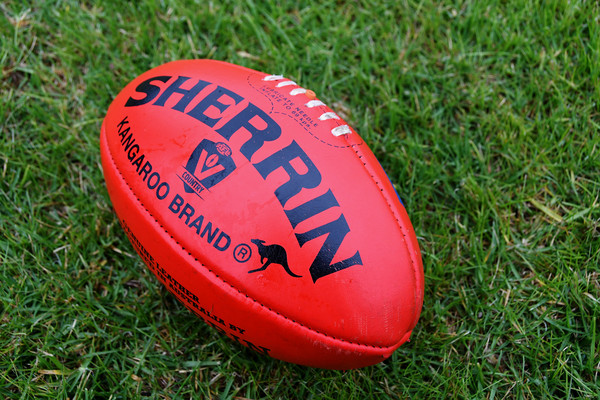 Victorian country football and netball teams are being encouraged to stay connected during the Covid-19 crisis through the launch of '#CountryClubChallenge'.
The #CountryClubChallenge is a private community page made up of all AFL Victoria Country and Netball Victoria teams for a competition that sets out to promote interaction between the clubs.
As the proud partner of AFL Vic Country since 2002 and the Country Netball League since 2005, WorkSafe Victoria supports clubs driving their player and fan engagement during the current suspension period of play. The #CountryClubChallenge brings out the competitive spirit in clubs and communities, by encouraging them to achieve several social interactions across five key pillars – skills sessions, fitness, community support, supporting their club, and elite talent integration.
North Melbourne AFL midfielder and #CountryClubChallenge lead supporter Ben Cunnington, who grew up on a dairy farm in Cobden, hoped all country clubs would get involved in the challenge, with a series of prizes up for grabs.
"Community football and netball are the lifeblood of many towns across country Victoria, and right now they are hurting," Cunnington said.
"In these tough times, we want teams to show their passion, commitment and connectedness to their home club in the #CountryClubChallenge."
AFL Victoria community football development manager Stephen O'Donohue said: "It's important for all of our teams and clubs to remain connected during this time, and this initiative will help build morale across the board.
"(There's) nothing like some healthy competition to bring everyone together and we appreciate WorkSafe's support in doing this."
Netball Victoria's general manager of netball participation Melanie Taylor added: "Country clubs are the lifeblood of their communities.
"It's great that we can stick together and have some fun. We're glad to partner with AFL Victoria and WorkSafe Victoria on the challenge."
The competition, which started last Thursday, will run until Sunday, 28 June. Following the close of the competition, the grand prize winner will be announced the next Monday.
When it is safe to do so, AFL Victoria and Netball Victoria – in partnership with WorkSafe – will host a special week of activities for the winning country football netball club. That will include a visit from an AFL and netball legend, a special club function, and more.