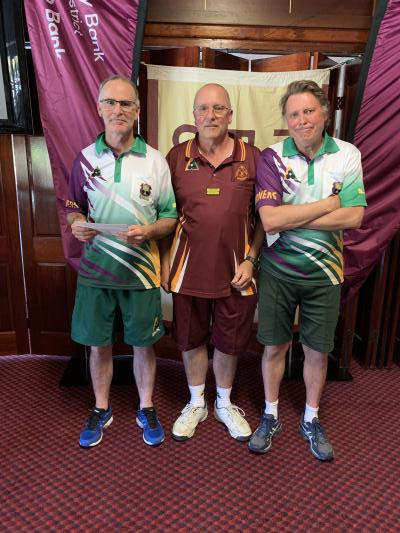 By Eric Markham
Monbulk Bowling Club kicked off the start of the bowls season with a tournament on Melbourne Cup Day in brilliant sunny conditions.
There was a full complement of 28 teams which included many locals as well as bowlers from the eastern region and other areas such as Bendigo.
The tournament was sponsored by the Bendigo Community Bank of Monbulk and District and it enabled bowlers to once again get back on the green, enjoy everyone's company and competitive spirit.
The format of the tournament was a pairs event involving three games of 12 ends, with the first game comprising four bowls, the second game three bowls and the final game two bowls. All games were keenly contested and in a very unusual occurrence six teams won all of their three games.
In order to separate the teams, the organisers had to go to shots up. Geoff Petersen (Lilydale) and Eric Markham (Monbulk) finished in third place with 34 shots up. Juan Tortosa (Dandenong Club) and John Leitch (Cheltenham) finished in second place with 39 shots up. The winners were James Ridd (Blackburn) and Steve Butcher (Blackburn) with 47 shots up. A great day was had by all and a big thank you to the organisers Karen Rice and Jenny Holmes who put on a superb event.