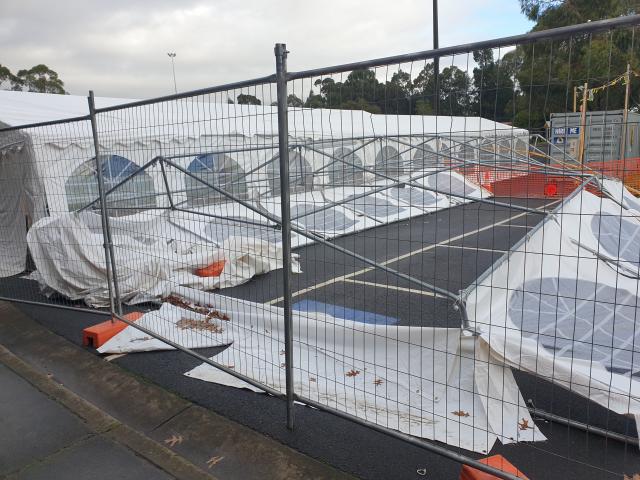 By Parker McKenzie
A local Football club struggling without access to their club rooms has had its temporary facilities destroyed by fierce winds, leaving them in limbo for the rest of the winter season.
Upper Ferntree Gully Football Club, based out of Kings Park in Upper Ferntree Gully, have been unable to use its club rooms for nearly 12 months after a leaking roof created a mould issue in June 2021.
After winds swept through the grounds on Tuesday 14 July, the temporary marquees set up by Knox City Council were damaged and rendered unusable.
On July 7, a member of the Upper Ferntree Football Club committee estimated the club will lose around $75,000 across the season as it struggles with player retention and languishes at the bottom of the Division 1 table.
During a council meeting on Monday 23 May, Knox City Council said having the club rooms operational and repaired by October 2022 was "achievable" but unable to be confirmed.
Upper Ferntree Gully Football Club share the facilities with Upper Ferntree Gully Cricket Club, whose season begins in October.
Knox City Council was contacted for comment and this story will be updated once it has been received.