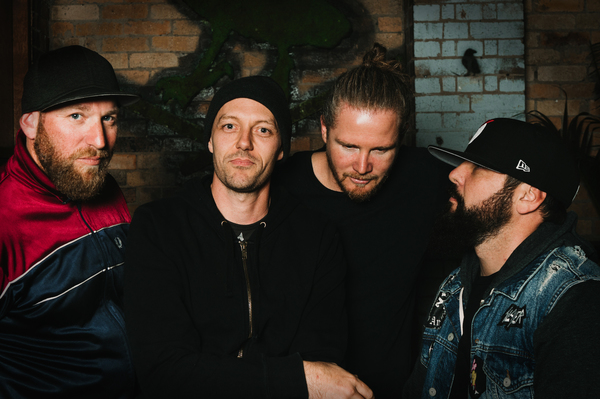 Brisbane hip-hop outfit Butterfingers are set to hit the road next year, celebrating the 15th anniversary of their iconic debut record.
Back in May of 2004, the world of Aussie hip-hop was turned upside down when Butterfingers released Breakfast At Fatboys, a 13-track effort that blended elements of hip-hop, rock, and punk with the band's witty lyrics.
Now, 15 years later, Butterfingers are set to celebrate the anniversary of their amazing debut, with a national tour that will visit Sooki Lounge.
With years of experience under their belts, their tongues inserted firmly and permanently in their cheeks, and an undeniable sense of rhythmic brilliance, Butterfingers are thrilled to bring their breakout album Breakfast At Fatboys back out on the road in 2019.
"We're super stoked to be hitting the road for the anniversary tour of Breakfast At Fatboys, and can't believe it's been 15 years," frontman Evil Eddie said.
"It's a good long list of shows, and there's going to be songs in the set we haven't played live since the original album tour in 2004."
Set to play the album from start to finish, then sprinkle in some newer tracks and some old fan faves, Butterfingers are no strangers to the wild live scene of the Aussie hip-hop world.
Their first two singles, Everytime and I Love Work, both featured on the debut album, made it to triple j's coveted Hottest 100 countdown at #38 and #15 respectively and Yo Mama dropped in at #17.
Supporting the group on all of these shows will be none other than Fresh Violet, who will be helping the group turn this into a pretty special affair, with some special moments taking place throughout the tour.
"Playing some of those old tunes that we haven't touched for so long is the obvious one but there's a specific track with the classy title of 'Piss On Ya' that always gets requested at shows but since it features a female emcee who isn't a regular member of the band, we've hardly ever performed it live," Evil Eddie continues.
"Fortunately we are taking a female emcee from Melb known as Fresh Violet on the road with us and I'm hoping we can twist her arm to make a cameo on the track."
Butterfingers will be playing at Sooki Lounge in Belgrave on Sunday March 24.