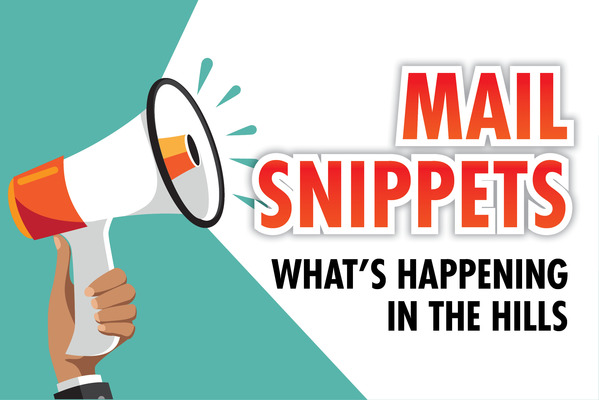 U3A Mount Dandenong
The Mount Dandenong U3A is introducing a computer learning program based on the Australian Government sponsored "Be Connected" courses. The aim is to encourage people with limited knowledge of computers to improve their knowledge and skills and better cope in our technological world. The course is structured to take you from the very basics to a sound understanding of using a computer. They have purchased 6 laptop computers for those who wish to learn, but don't as yet own a digital device. Participants are encouraged to bring their own devices if they have one. The courses are to be run on Monday mornings at Farndons Hall and will be led by Alex Cowdery, a computer consultant. There is no fee as these lessons are sponsored by the "Be Connected" project. To present more about the courses, we are holding an Open Day at the hall on Saturday the 21st of September, from 11am to 5pm. The courses are open to all members of the community and participants do not have to be a U3A member. For any enquiries, call David on 0491 064 569, or drop an email to u3amtdandy@gmail.com
Knox triathlon club
The Knox Triathlon Club is a local not-for-profit community-sporting club situated in the Eastern Suburbs of Melbourne. The club prides itself on being able to cater for all levels of abilities and ages. If you are looking for a great way to improve your health and fitness, and meet a fun group of people in a supportive environment, then head along to the club and see what triathlon is all about. The club has fully qualified coaches providing support and knowledge in the three disciplines of triathlon – swim, bike and run. They also offer a 14-Day Free Trial period where you can come and try the sessions and meet club members. Details can be found at www.knoxtriclub.com.
Life Activities Club Knox
With 4 November looming, members of Life Activities Club Knox (LACK) are preparing for a bus trip to the painted silos. But before that, LACK will have Senior's Week from 6 to 13 October and at the end of October, there will be a guided tour through the Kenworth Truck Factory in Bayswater. A new activity is being introduced on a Tuesday evening called 'Come to the Movies' and there will be a new Wednesday evening dine-out. LACK invites anyone to join. Guests can attend three functions with no obligation, and then maybe join for $25 per person, per year. Call Carol on 9727 2726 for a copy of our current newsletter.
Mt Dandenong reunion
Did you go to Mt Dandenong Primary School in the 1970's? A reunion is being held on 19 October for all those who attended Mt Dandenong Primary School in the 1970s. There will be a historical display and photos of the school and students. Attendance is $25 per person, payable prior to the event as there will be no cash accepted on the night. Visit www.trybooking.com/book/event?eid=538811&bof=1.
Cloudehill spring fair
The Diggers Club's celebration of spring at the Cloudehill Gardens in Olinda will be held on 12 and 13 October. The bulbs are blooming and gardening experts will be on-hand for a series of free workshops. Cloudehill creator Jeremy Francis is ready to take patrons on a tour of the garden and its substantial garden art collection in the heart of the Dandenong Ranges. Visit www.diggers.com.au/whats-on/cloudehill-spring-fair/ for details.
Monbulk Men's Shed
Monbulk Men's Shed is holding a garage sale at 1A Moxhams Road, Monbulk (at rear of Open Door Community Church) on Saturday 5 October. There will be a collection of bric-a-brac, furniture, toys and tools on sale from 9am.