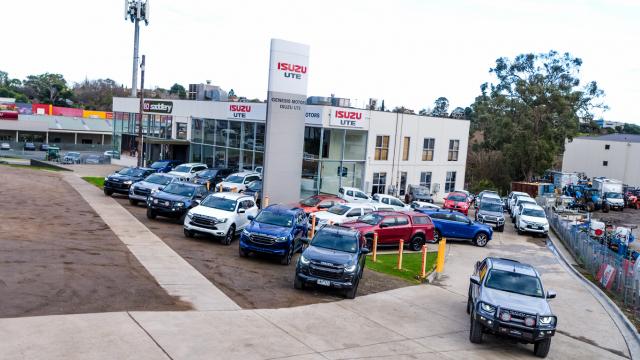 Are you in the market for a new UTE or SUV to suit your day-to-day needs, whether that be off-road or around the suburbs?
Genesis Motors Isuzu UTE based in Lilydale offers a range of Isuzu D-MAX utes and Isuzu MU-X SUVs in addition to high-quality pre-owned vehicles.
The team will be setting up at the Wandin Silvan Field Days and is looking forward to speaking with you about the latest range as well as their current service campaigns.
Genesis Motors is the start of every great adventure and has a long history of helping locals purchase their new vehicles after being first established in Ringwood in 2011.
It is led by Dealer Principal, Sumil Salgadoe, who has exceptional knowledge of the brand and industry after working from the ground up at Isuzu UTE Australia's head office in Brisbane in 2008.
Mr Salgadoe has recruited a team around him who all believe in the Isuzu UTE products as much as he does and with that has come rapid growth seeing the expansion and relocation to Lilydale in 2016.
The Isuzu D-MAX and Isuzu MU-X have been built with the values that have made Isuzu famous: dependability, reliability and efficiency.
While Genesis Motors deals with Isuzu UTE as its primary product, they also trade in pre-owned vehicles which are traded and backed by the experienced staff.
Therefore if you are looking for a pre-owned vehicle Genesis Motors has a range that caters to your requirements.
Whether purchasing a new car or servicing your vehicle, the team's mission is to ensure an enjoyable experience from the family-owned and run business.
Genesis Motors has factory-trained Service Technicians to ensure the safety of your vehicle is met at all times.
As a customer, you will be treated like family ensuring unprecedented attention and care are provided at all times.
So pop in and see the team at Wandin Silvan Field Days site or visit them at Genesis Motors Isuzu UTE at 461 Maroondah Highway, Lilydale VIC 3140, Australia