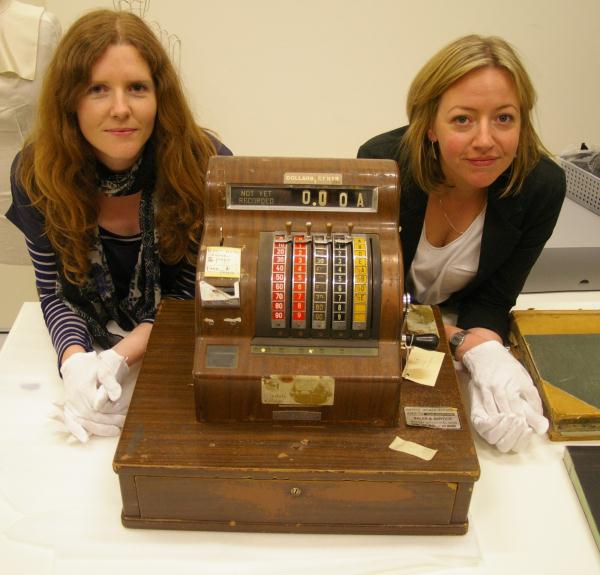 By REBECCA BILLS
A NEW, major exhibition exploring the main streets and shopping precincts of the Yarra Ranges is coming to town.
Changing Places: The Evolution of Yarra Ranges' Main Streets discovers how the various surrounds of the Yarra Ranges has changed over time with the exhibition asking visitors to imagine what the future looks like to them.
Developed through an outreach project across the region known as the Pop-up Museum: Main Streets Projects, 14 towns were visited from June through to September 2013 to gather various artefacts and stories to create the exhibition.
Yarra Ranges Mayor Jim Child said Changing Places brings together 150 years of local stories, photographs and objects to explore the region's history and heritage.
"Shop owners, residents and history groups have all contributed their narratives and memories helping shape this magnificent exhibition," he said.
Shop Local, Under the Influence, Taking it to the Streets and You Ain't Seen Nothing Yet are the four key themes the exhibition explores with visitors experiencing the rapid growth and changes to the areas main streets during various eras.
A second part of the exhibition is a major online interactive project designed to capture historic photographs of shops and main streets across the Yarra Ranges.
Running in partnership with website History Pin, members of the public can upload their historic snaps and help share and preserve the history and stories of their main street.
"It's not all about looking back," Cr Childs said.
"Visitors are also encouraged to add to the exhibition by looking forward and contemplating what the main streets of Yarra Ranges may be like in the future."
The Changing Places exhibition is supported through funding from the Australian's Government's Your Community Heritage Program and will be showing at the Yarra Ranges Regional Museum from 9 November through to 2 March 2014.
Entry is free.