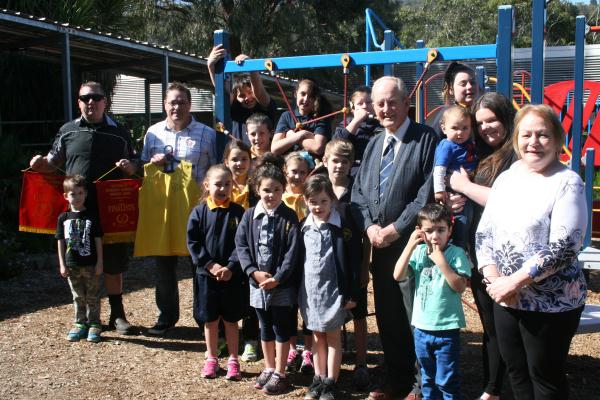 By REBECCA BILLS
A HILLS primary school is marking a magnificent half century of education in the Dandenong Ranges.
Upper Ferntree Gully Primary School is calling on all past students, teachers and parents to help celebrate the 50 years of schooling.
Current principal Peta Evans said while the school may have been transformed several times in the last 50 years, it continues to be the heart of the little suburb nestled in the foothills of the Dandenong Ranges.
"Our school is an integral part of the Upper Ferntree Gully community and this is a wonderful opportunity to pay tribute to all the students, teachers, and parents who have contributed to it over the past 50 years," she said.
In addition to the rides, entertainment and stalls filled with local produce and handmade goods, there will be a display of photos and school work on show from the last 50 years.
Mrs Evans said the display gives a wonderful snapshot of life and education over the period.
Former vice-principal Ron Neville said the school does not resemble much of how it looked when he was teaching in the '70s.
He said he is proud of how far the school has come over the past 50 years and said the children seem to be the same.
"They were lovely in 1974 and 1975 when I was here and they are still lovely now," he said.
"A lot of things change in 50 years, but one thing that never changes is the children."
Integration teacher Christine Elder said over the years the school has improved its infrastructure and education and she is looking forward to seeing past and present students and teachers come together in a day of celebration.
"I just think it's a wonderful school here and I can see it progressing even more," she said.
The half-century celebrations will be held on Saturday 9 November from 10am to 4pm at Upper Ferntree Gully Primary School, Talaskia Road, Upper Ferntree Gully.