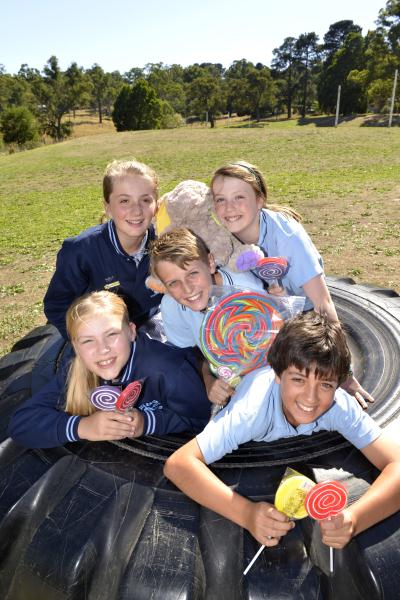 By REBECCA BILLS
STUDENTS, teachers, parents and organisers are busy getting ready for the upcoming 2014 Macclesfield Primary School Field Festival.
Event organiser Abby Nichols said the festival was the major fund-raiser for the school and it would be an event the whole community could enjoy.
"There will be lots of rides and entertainment with each classroom hosting a stall," she said.
"It's been a while since we have done something like this – we are very excited."
Festival co-ordinator Sue Howard said preparation for the event was going well with an international band playing at the event.
"We have a massive line-up of entertainment planned including past students and a designated section for the younger kids to have interactive songs," she said.
"Including the stalls, there are all the rides including a massive big sharks slide, huge climbing wall, jousting sticks, chair 'o' plane and jumping castle as well as Lizzie's Lizards Reptiles to play with.
"The students are all very excited to have their own stalls as well – in total including community stalls there will be 43 at the event."
The Macclesfield Primary School Field Festival is on Saturday 29 March, running from 3pm to 9pm.
For more information on the event, visit www.facebook.com/macclesfieldprimaryfieldfestival.