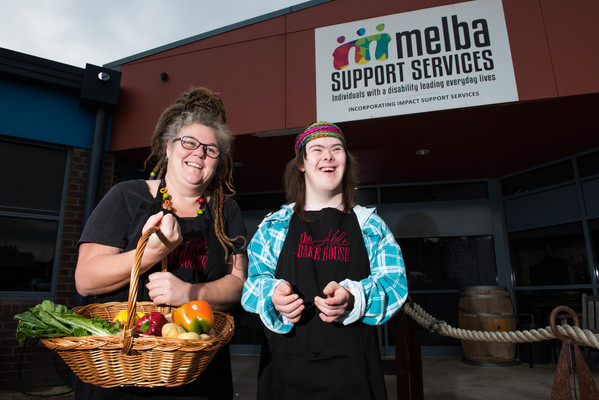 By Derek Schlennstedt
Workshops run by Melba Support Services' Able Bakehouse will teach residents and students how to make simple and healthy meals at home.
The 'Paddock to Plate cafe' workshop is a series of 12 monthly workshops, run by the Able Bakehouse in partnership with Mount Evelyn Primary School and community groups.
Aptly called paddock to plate, the program teaches participants how to prepare delicious food using seasonal local produce plucked from the Yarra Valley's backyard.
The monthly workshops take place at the Mount Evelyn Community Hall and the Able Bakehouse has teamed up with local cafes whose chefs will demonstrate their signature dishes.
Kerry Kift, project manager for the program said it would not only teach residents how to eat healthy but also show them how affordable it could be.
"It's all about engaging cooking workshops, and teaching people on how to make healthy meals," she said.
"We'll have a demonstration to show how to make it; it will be really hands-on cooking as a group with guidance from the chef."
"It's very inclusive and engaging and everybody sits together, cooks together and of course there is a lot of talking."
Melba Support Services manager of innovation and development, David Glazebrook promises participants will enjoy an engaging and interactive cooking workshop.
"Workshops will be delivered in a truly inclusive environment, providing social interaction for members of the community and people supported by Melba."
"Participants will have greater skills and confidence to plan, shop and prepare healthy meals using fresh food, sourced locally and affordably," he said.
The next workshop, held on 26 June, will be run by local chef Maz, from the Lilydale Blue Turtle Cafe.
Participants to this workshop will learn how to create a hearty lentil soup, and delicious blueberry and white chocolate scones.
Jason from Bean Seen Cafe will run a 24 July workshop, and both events will run from 10am-1pm.
Entry to the workshops is $30 per person, with concession discounts available.
Kerry invites everyone to come along and learn how to make all sorts of scrumptious meals.
"It's is real community-based program and food brings people together," she said.