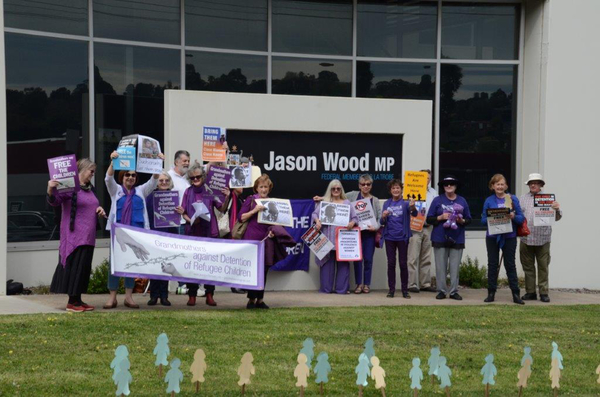 The local chapter of Grandmothers Against Detention of Refugee Children (GADRC) on 11 October held a protest against refugee detention policies, outside the office of La Trobe MP Jason Wood.
The Grandmothers La Trobe members listened to the issues that were to be raised during a meeting with MP Wood and were read poems that had been written by refugees.
Grandmothers and FROGS, (Friends of Grandmothers), while holding placards and banners, then walked through Berwick streets singing in procession.
Grandmothers, Irene Day and Virginia Schneiders, met with Mr Wood, at his office, and expressed that support for the ending detention policies had gained momentum, locally, nationally and internationally.