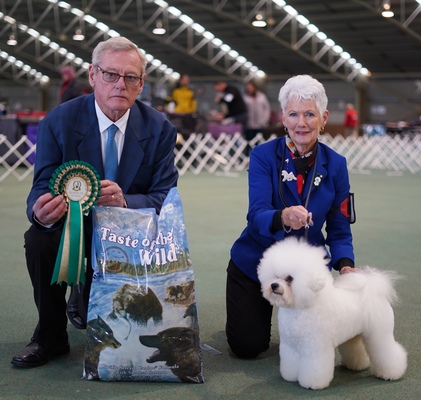 The Belgrave and District Kennel Club, an affiliate of Dogs Victoria, held its 50th Golden Anniversary All Breeds Championship show on Saturday September 15 at the State Dog Centre in Skye.
An entry of close to 1000 pure breed dogs was in attendance and a great day was enjoyed by all, despite the inclement spring weather.
Belgrave and District Kennel Club President Katherine Whiteley said the event was a great success and that unique 50th anniversary prizes were made for the milestone.
"For our special 50th anniversary show we had a special commemoration cake, rosettes, and commemorative prizes to give to all our winners."
"We went to a lot of effort to provide a bit more for them than usual to recognise the anniversary."
The event also helped raise funds for the Belgrave Fire Brigade.
The Belgrave and District Kennel Club have had a long association with the Belgrave Fire Brigade, donating funds from their show every year since the 1970s to support the Brigade and in recognition of the important work the Brigade does in protecting the communities of the Dandenong ranges.
Ms Whiteley said the highlight of the day was the Belgrave Fire Brigade arriving to the event in their new fire truck which she said had just been named after life member Ted Heron.
She said the best in show winner was a' very deserved' and 'well-credentialed' weimaraner with the call name 'Flirt'.