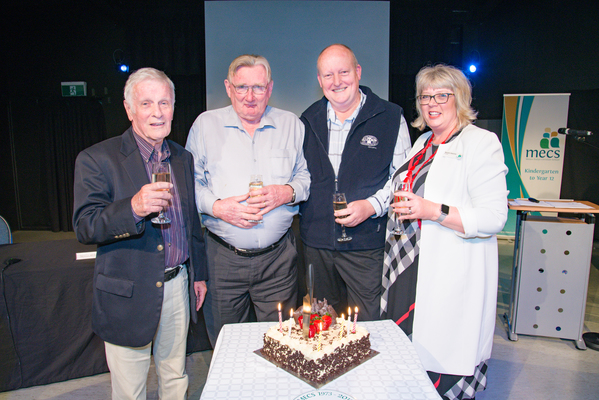 Mount Evelyn Christian School (MECS) has marked its 45th anniversary.
Across the year the school has celebrated with its students with special assemblies and cake for everyone, a 'back to the '70s' week with lots of events and dressing up by staff and students, a morning tea for parents, and a special afternoon tea for the school's founders.
A few highlights were having its three past principals and today's principal at the events, and cutting cake to mark the anniversary together.
Another was to acknowledge the people that started MECS, who started dreaming about a Christian school in Mount Evelyn back in the mid-1960s.
They collected shillings and spent many years fund-raising so they could buy the block of land on the corner of York and Hawkins roads.