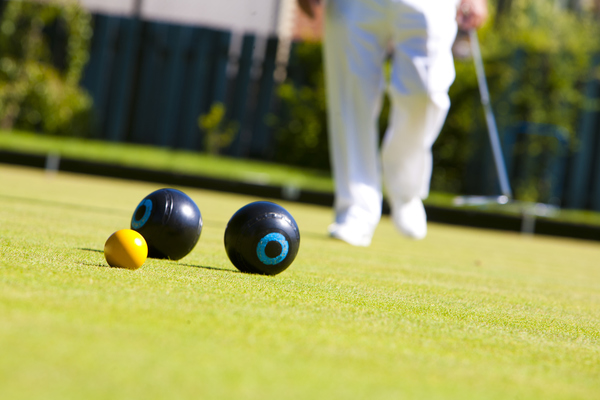 With Saturday pennant having a week off due to the Victorian Open, all attention turned to Tuesday's pennant games.
Monbulk 1 was undefeated and in the top position on the ladder when its members travelled to Croydon and found themselves playing on the grass green.
This match was close throughout the morning session and Monbulk led by just two shots at the lunch break.
After the break, Monbulk got out to a 10-shot lead, but Croydon rallied and this lead was reduced over the last few ends.
Monbulk held on, winning by four shots, 61 to 57.
Richard Cooksons' rink won by five shots, 24 to 19.
Eric Markhams' rink won by three shots, 19 to 16, and Andrew Bells' rink had their first loss in 15 months, going down by four shots, 18 to 22.
Monbulk 2 played Boronia at home and was far too good on the quick surface, winning by 34 shots, 79 to 45.
Everitt Hargreaves' rink had a day out, winning by 19 shots, 29 to 10.
Eric Furbys' rink started well and led by 14 shots to nil after seven ends and eventually won by 11 shots, 25 to 14.
Peter Francis' rink trailed by eight shots after 13 ends and then put up an enormous effort to score 15 shots to three over the next eight ends to win by four shots, 25 to 21.
Monbulk 3 played away at Lilydale and came up with an excellent win by 15 shots, 70 to 55.
The village people, led by Mike Harris, had a convincing win by 11 shots, 29 to 18.
Barry Adsheads' rink played some fine bowls to win by 10 shots, 26 to 16.
Don Barnetsons' rink found the going tough and went down by six shots.
Currently, Monbulk is enjoying a very good season with five out of six teams currently in the four.
Night Owls bowls started last Thursday and it was a terrific night.
It begins at 7.30pm, with competitors asked to dress casually and wear flat-soled shoes.
Bowls can be provided and players of all abilities are encouraged to attend.
Single players or teams can be accommodated.
Call the club or Dick on 0437 952 368 to play, or sign up in the foyer.