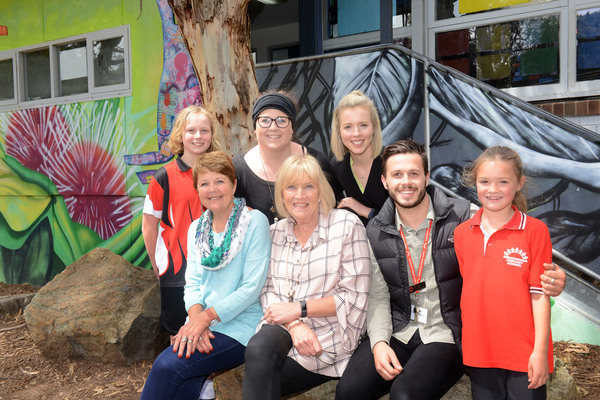 Birmingham Primary is celebrating 40 years and inviting past staff and students to join in.
The Mount Evelyn school is welcoming visitors to stop by from 5pm on Friday 30 November to check out displays of old photos and other memorabilia.
A carols by candlelight event featuring student performances will follow.
Trish Enzinger has been Birmingham's principal for 15 years.
"I've seen two lots of children go through right through to Year 6," she said.
"I've seen a lot of positive changes in education.
"A school has to keep moving forward, both physically and educationally.
"I think one of our greatest achievements in the past five years is to become an accredited CIS school, which means that we've had to meet 65 international standards.
"Everything that we do has an international flavour.
"We don't have a lot of diversity. It's very important to bring the world to the children, so we try to do that through the Council of International Schools (CIS).
"It's a pretty good badge to have."
Current teachers Steve Williams, Bec Wilson and Fiona Pumpa are past students.
"Steve Williams was still in primary school when I had my first year here, which was in 2003," Ms Enzinger said.
The mums of currents students Blake Swann and Gracie Glassborow also went to Birmingham.
Today it has about 700 students.
"It's grown exponentially," Ms Enzinger said.
"It'd be the biggest primary school in the area.
"It's a really big school but it has a really, really good community feel.
"It doesn't feel big and the staff when I got here were amazing.
"We've had a changeover of staff, but the staff we've got now are equally as amazing – they're really committed to excellence in education and committed to making sure kids do their very best."
Ms Enzinger hopes past students and teachers will take a look through the display to mark the 40-year milestone.
"We've gone into all the archives and we've got photo albums from every year," she said.
"The photos are very funny, when you look back into the '70s…
"The staff photos are highly entertaining.
"We really welcome people to come along – anyone that's had a connection with Birmingham to come along and look at our displays and celebrate with us.
"It's something that Mount Evelyn can be very proud of."