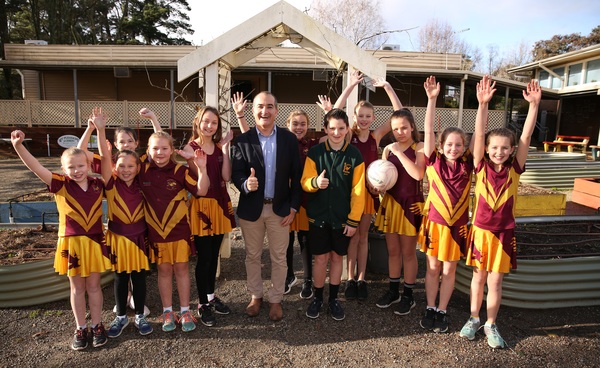 The people have spoken and James Merlino has retained the seat of Monbulk, following the State election.
The previous Emergency Services Minister extinguished a volunteer backlash over Labor's bid to split the CFA, easily winning and retaining his seat.
Mr Merlino won the seat with 59 per cent of the two-candidate preferred vote, managing to fend of Liberal candidate John Schurink, who won only 41 per cent of the two-candidate preferred vote.
Mr Merlino said he looked forward to representing Monbulk again and thanked the people of Monbulk for their support.
"Monbulk campaigns are always heavily contested campaigns, and this one was no different," he said.
"I'm delighted with the result and there's a lot of exciting things planned for the seat of Monbulk."
"We made a number of commitments especially with schools … additional funding for Monbulk and Upwey High School, so we'll finish those transformation projects and I'm delighted we can do that."
"In addition to that, there's also the major redevelopment of pinks reserve, as it is one of the busiest precincts in the outer east.
During the course of the state election campaign The Labor State Government made a number of election promises, and the township of Monbulk received over $7 million in funding – much of that going towards schools.
Minister for Education, James Merlino said he looked forward to delivering these commitments over the next four years, and wished Mr Schurink all the best.
"I wish John and his family all the very best for the future … it was a tough campaign."
"I'm looking forward to really delivering on the things we promised to do … making sure all the election commitments are met."
On November 30 Mr Andrews unveiled his new cabinet and though James Merlino remains Education Minister, the title of Emergency Services minister has gone to Lisa Neville.