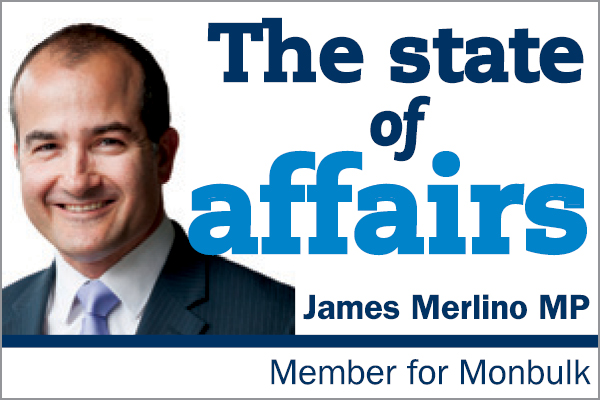 In the lead up to the 2018 Victorian election I spoke to a lot of people across the electorate of Monbulk about why I wanted to continue as their local member.
For me, it was about ensuring our community continues to have the facilities and services it deserves.
This is the community that I have chosen to raise my family in and I want them, and every child in our community, to have every opportunity available to them.
I want to take this chance to thank each and every resident who gave me the opportunity to continue working on that goal.
I'm genuinely excited about the next four years.
Locally, I can't wait to see work on upgrades to Monbulk College and Upwey High School, and start work on an exciting upgrade at Monbulk Primary.
It isn't just schools either, we will see work on major upgrades at Pinks Reserve begin and the construction of the much-needed car park at the Belgrave Train Station.
There are also so many other initiatives that I can't wait to see rolled out across the state.
I want to highlight one that is close to my heart in particular – the implementation of universal three-year-old kinder.
It is an initiative I am very proud to see our government deliver.
We will invest $5 billion over the next decade to deliver a full 15 hours of three-year-old kinder, with the rollout beginning in 2020.
Once completed, this will be the largest social, economic and educational reform ever undertaken in early childhood learning in Victoria's history.
We want our kids to be ready for school and with this extra year of kinder we'll make sure they are.
It sits alongside several big state-wide announcements that say a lot about the government we want to be.
Whether it is providing free dental to Victorian school kids or building the Suburban Rail Loop, we want to leave this state a better place for future generations.
Thank you again for giving me that opportunity.