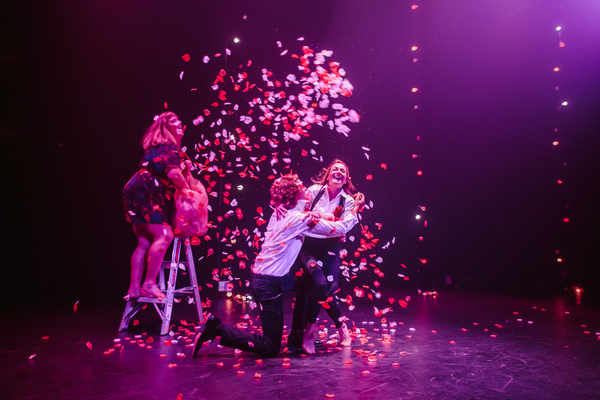 Do you have an unfulfilled, prohibited love story?
Do you still remember 'the one that got away'?
Is there a person you had a crush on but were unable to tell them about it for some unmentionable, totally dramatic reason?
Pen that love letter. Write the telephone conversation you can't have. Whisper that secret moment (you know the one).
Share your story – anonymously, of course – with The Good Room and see it acted on stage.
I Want To Know What Love Is a touring theatre show coming to Burrinja and they want Dandenong Ranges' stories to be part of it.
As we all know, if there is something we have plenty of in the Hills, is entertaining, quirky love stories.
Performance collective The Good Room are asking members of the public to anonymously submit their stories of love – fragments and memories, confessions and admissions.
Based on theses anonymous love stories submitted by you, your friends and your exes, I Want To Know What Love Is throws a spotlight on long-buried memories, bedroom fantasies, crushes and conquests as secret confessions are transformed into magnificent declarations centre stage.
Their goal is to try and show love as it is, in all its bittersweet and cringe-worthy glory.
Short and sweet, lengthy or sour, the Good Room want to hear from you.
All submissions are anonymous and treated with care.
To submit your thoughts on love, go to www.wewantyourlove.com.
I Want To Know What Love Is comes to Burrinja on 28 February.