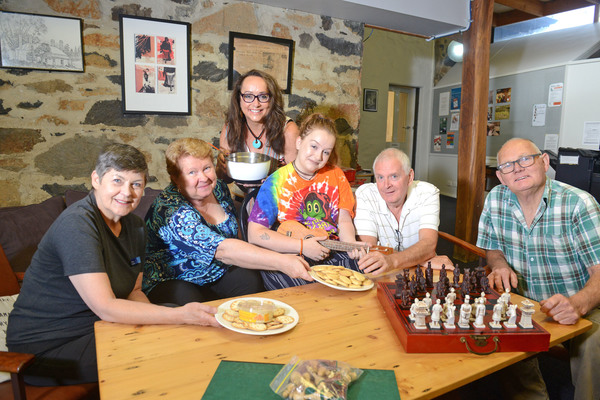 Neighbourhood houses in the Outer East are battling the gambling epidemic head-on.
They're tackling gambling harm by opening their doors wider and longer to provide more low-cost social events for the community.
But to do this, they need volunteers who'd like to help people have fun and meet new friends.
The Victorian Responsible Gambling Foundation is supporting the activities through its Prevention Partnership Program, which aims to reduce and prevent gambling harm.
Community Houses of the Outer Eastern Suburbs (CHAOS) is made up of 30 neighbourhood houses, including some in Knox and the Yarra Ranges.
Maureen McConnell is the CHAOS networker.
She said many people didn't realise the dangers of loneliness and social isolation.
"Recent studies show that loneliness can be as dangerous for your health as smoking and obesity," she said.
"Social isolation and lack of community connection are also two of the risk factors for people who may experience gambling-related harm.
"In order to increase community connectedness and reduce social isolation, the 30 neighbourhood houses are planning to increase the number and range of low-cost social activities they offer across the outer eastern region."
She urged anyone able to volunteer even on a limited basis, particularly on a Friday evening or a weekend, to reach out.
CHAOS will provide training and ongoing support for volunteers.
To find out more or register interest, visit www.volunteerforknox.com.au or www.easternvolunteers.org.au or call 0402 576 939.