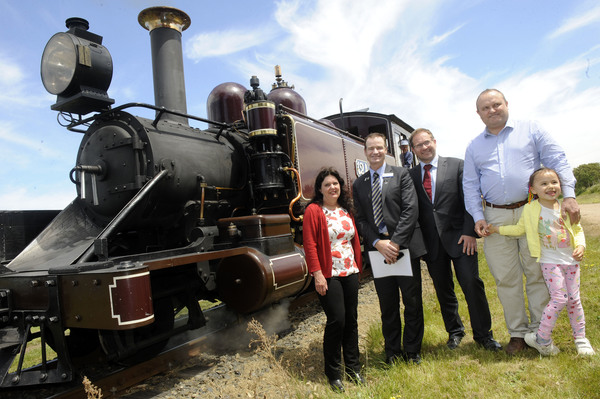 Tourism and improvements to local infrastructure are integral to creating local jobs, but for me they also make the place we call home an even better place to live.
In the last election, I very much focused on my local projects on tourism, to have a vision for our area, to utilise our natural environment to attract visitors.
However, to deliver these projects we need a strong economy and that is something our government has been focused on.
I committed a record $30 million in federal funding for local tourism projects, which would not only create local jobs but would also upgrade old facilities, create new hubs and new walking paths.
A snapshot of the tourism projects which I have delivered to the community or which are in planning stage include the major upgrade of the Gembrook playground and skate park, the newly-opened Cockatoo to Gembrook Dandenong Ranges trail and drinking taps for the 1000 Steps.
Work starts this year on the Ridge Walk project which I strongly backed.
This will traverse the Dandenong Ranges and will depict our local historical artists from Tom Roberts to Sir Arthur Streeton.
However, I always find it hard to go past the iconic Puffing Billy, and that is why I have consistently backed the discovery centre which will be located at Emerald Lake Park.
Puffing Billy has seen phenomenal growth, with more than 515,000 passengers travelling on this famous train each year.
That figure is destined to continue to increase, which supports employment growth.
This is vitally important, particularly in regional Australia where 44 per cent of the tourism dollar is spent.
The Emerald Lake Park Discovery Centre will be a major tourist attraction in the Dandenong Ranges and display the rich history of Puffing Billy and the hills.
An idea a local resident raised with me about 10 years ago was 'why don't you restore a Red Rattler train, and bring it out to the hills with the tourists?'.
Well, I have been working on the idea ever since and last election committed $1 million for the full restoration of a Red Rattler train.
The great news is the beautiful Victorian-style Red Rattler train, which looks like it would fit perfectly in a Harry Potter movie, should be launched in May to bring out international, interstate and local visitors from the CBD on the Belgrave line to visit the hills.