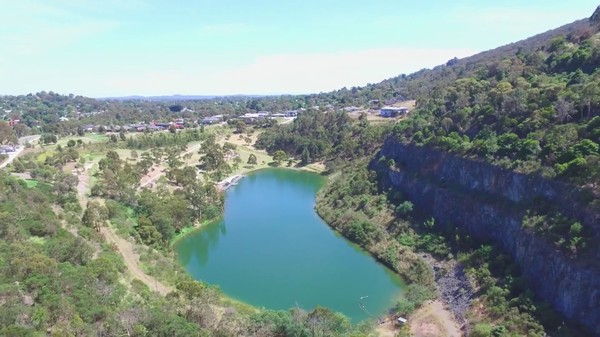 Knox Council has changed name of reserve in Quarry Rd, Upper Ferntree Gully to Frank Johnson Park in recognition of the City's former Mayor and Councillor.
Frank Johnson served as a Councillor for 12 years, representing the Ferntree Gully Ward from 1981 to 1993, including two terms as Mayor.
He grew up 600 metres from Quarry Reserve and lived in Ferntree Gully his entire adult life.
His contributions to the Knox community included; assisting with the establishment of St Joseph's College, assisting with the establishment of the Knox Italian Club, Instrumental in the creation of the Arboretum and the Inaugural Director of the Ferntree Gully Community Bank.
Known locally as Quarry Reserve, the site was used for quarrying for over 100 years, with operations ceasing in 1996.
The site has since been substantially rehabilitated and the former quarry pit was partly filled with clean fill material.
The remaining quarry pit supports a lake with surrounding parklands.
Council conducted extensive community consultation on the proposed name, with the overwhelming majority of respondents (78 per cent), in favour of the name being changed to Frank Johnson Park.
The request to name the reserve will now be sent to the Office of Geographic Names, who will also consider any appeals lodged with them.
Knox Council Mayor, Cr Jake Keogh said it was apt to name the quarry after Mr Johnson.
"The late Frank Johnson provided many years of service to the Knox Community and it is fitting that this reserve, located close to where he grew up and represented the Knox community, will now bear his name."