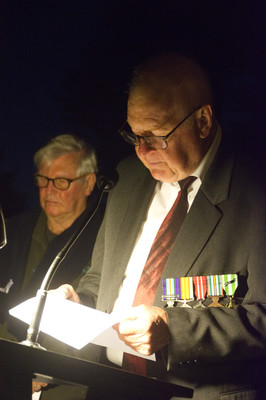 The Mount Evelyn RSL sub-branch hosted a dawn service on Anzac Day.
Early-risers packed the Mount Evelyn War Memorial Park for the 25 April tribute to Australia's service men and women.
A gunfire breakfast followed, cooked up by the Mount Evelyn Football Netball Club.
The Anzac Day commemorations continued at the York on Lilydale hotel with two-up.
Money raised at the event supports the Mount Evelyn RSL sub-branch.
In the gambling game, a designated spinner throws two coins into the air.
Players bet on whether the coins will fall with both heads up, both tails up, or with one of each showing.