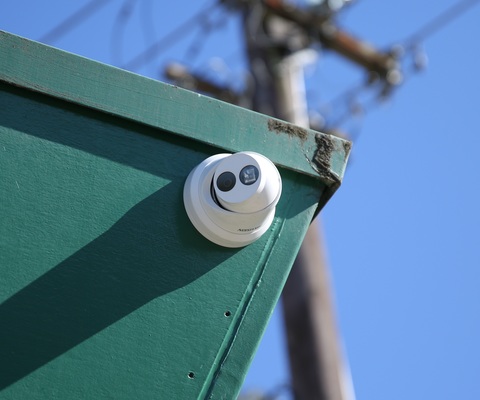 Montrose would receive a new CCTV system under a re-elected Liberal-National Government.
Casey MP Tony Smith made the pledge on Wednesday 24 April, promising to deliver $113,532 for the project.
The existing CCTV network covers Mooroolbark, Lilydale, Yarra Glen, Healesville, Mount Evelyn, Monbulk, Woori Yallock, Yarra Junction and Belgrave.
"I recently announced cameras will soon be installed in Warburton, Wandin and Upwey," Mr Smith said.
Along with the Montrose cash, he pledged $92,174 for CCTV security cameras in Seville, $125,000 for the remaining part of the Warburton project, and $74,721 for Millgrove.
"CCTV security cameras both detect and deter local crime," Mr Smith said.
"When the cameras are switched on, a significant amount of crime, graffiti and unsociable behaviour is switched off.
"Additionally, the network itself also enables Victoria Police to track crime by location and direction. "For example, if a crime is committed in Mount Evelyn, the extended network enables police to see whether the perpetrators travelled along the Warburton Highway, back through Lilydale or out to Monbulk."
In October last year, Mount Evelyn's police and business community welcomed a network of CCTV cameras around the town.
"The field evidence on the existing camera network is very strong and shows that these cameras combat crime and they deter crime," Mr Smith said at the time.
"It gives a level of confidence for our retailers and then their customers."
Yarra Ranges Crime Prevention Officer, Leading Senior Constable Linda Hancock, worked with the Mount Evelyn community as part of the Yarra Ranges Safety Camera Network.
She told the Mail in October that the cameras were situated to see the comings and goings around the town, but had a few extra investigative capabilities such as facial recognition.
"The software enables us to put a number of details into the system and search on various cameras for those particular items we want … we can select a car park and find out when cars entered and left, and search for red cars if need be," she said.
With the view to link all CCTV camera footage to the 24-hour police station in Lilydale, Lead Sen Const Hancock said it would help police respond to incidents.