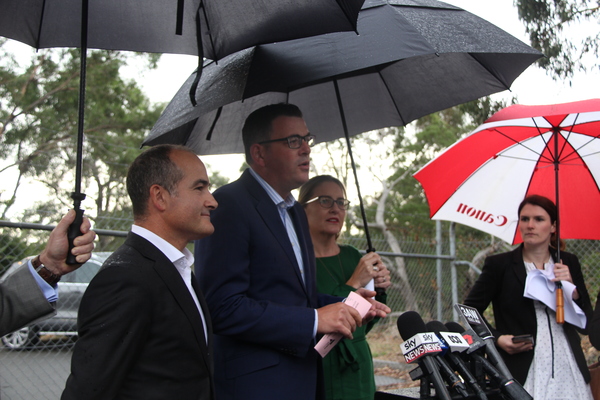 Belgrave locals are invited to help shape the design for Belgrave Station's new multi-deck car park, delivered by the Andrews Labor Government, with an online survey opening on 3 April.
The upgraded car park will deliver an extra 470 spaces, improve pedestrian and disability access, as well as improving connections to the township and the iconic Puffing Billy tourist railway.
Works will also improve the bus interchange and bicycle storage facilities, making it easier for people to get to and from the station.
New lighting, CCTV and improved signage will make the station precinct safer and easier to access.
The online survey, which is now live at www.victrack.com.au/belgrave, encourages locals to share their ideas on the look, feel and flow of the carpark.
"These 470 extra spaces will see fewer cars clogging up neighbouring streets and more car spaces free in the town centre, which will revitalise the Belgrave shopping precinct," Mr Merlino said.
"We will continue to work closely with Belgrave locals to make sure the design is in line with Belgrave's unique character and reflects the surrounding natural landscape."
VicTrack staff will be at Belgrave Station regularly to invite people to have their say. Planning, design and community consultation will continue through 2019 and, subject to approvals, construction will commence in 2020.