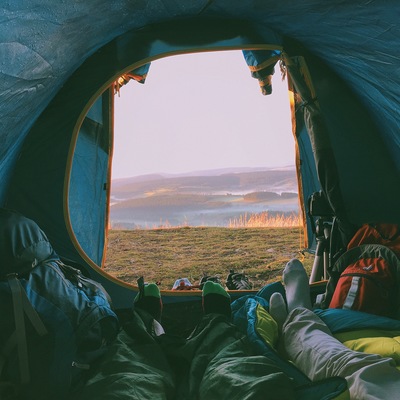 A Mount Evelyn camping program is in the running for a state disability award.
The Mount Evelyn YMCA Access All Terrain Program is a finalist for the Initiative of the Year title at the Victorian Disability Sport and Recreation Awards.
YMCA Victoria delivers the program in partnership with Department of Health and Human Services (DHHS) and Parks Victoria.
The camping and outdoor adventure program helps people with physical disabilities increase their skills and confidence to be more active in all-terrain outdoor environments.
"People with physical disabilities often experience barriers to participating in outdoors activities such as bushwalking and camping," the awards submission said.
"The Access All Terrain program works with adults with a physical disability who are interested in camping under canvas and exploring Victoria's state and national parks.
"The aim is that people with disabilities will participate in and benefit from the same outdoor activities as everyone else."
The program includes specialist day and weekend-long camping programs delivered at YMCA-managed camps in Mount Evelyn and Camp Manyung in Mount Eliza, and Parks Victoria-managed parks in Wilson's Prom.
Participants learn manual wheelchair skills to use in all-terrain outdoor environments and about specialised adaptive recreation equipment.
They create a social network with others also interested in exploring the outdoors, and volunteer mentors and expert trainers are also people with disabilities.
YMCA Victoria developed the Access All Terrain pilot model in late 2017 in partnership with DHHS and Parks Victoria and tested it in June last year.
The pilot was a success and YMCA Victoria secured funding through a DHHS ILC Transition Grant to fully implement the program.
YMCA Victoria held the first outdoor day program at Camp Manyung in September last year with 17 participants.
The first overnight, outdoor camp under canvas was also held at Camp Manyung in November last year, with six participants.
Pre and post camp surveys revealed participants had improved confidence levels in setting up base with necessary equipment, sleeping out overnight in tents, cooking in the outdoors and manoeuvring their wheelchair in outdoor spaces, especially off-road.
"Anecdotally, participants said the program gave them a sense of freedom; the opportunity to enjoy fresh air and natural light after too much exposure to artificial light; confidence to overcome challenges and face the unknown; pride in showing the world they 'can do stuff', and the opportunity to meet and socialise with people who had a similar lived experience," the award submission said.
The outdoor camping experience at Wilson's Promontory in March this year is fully subscribed.
Other local finalists include Lilydale women's deaf cricket advocate Melissa Hale and Yarra Ranges Council for the Inclusive Sport, Recreation or Open Space Infrastructure Award for the Lilydale to Warburton Rail Trail chicanes.
The Victorian Disability Sport and Recreation Awards celebrates the achievements of sportspeople with disability, the coaches, organisations, officials and volunteers who support them, and the inclusive sport and recreation sector across Victoria.
Winners will be announced on Wednesday 22 May.