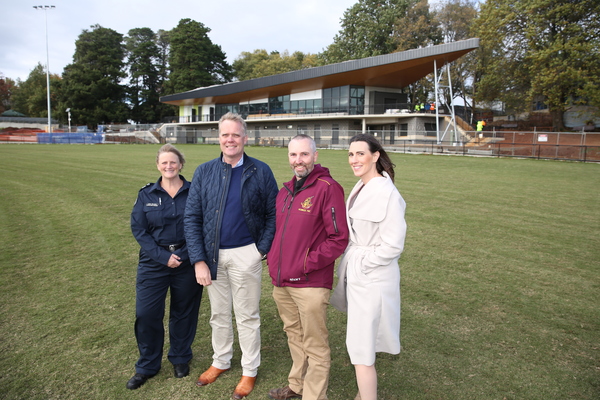 A re-elected Morrison Government would contribute $125,000 towards extending the Monbulk CCTV security camera network to provide greater coverage of the Monbulk Recreation Reserve.
Liberal Casey MP Tony Smith announced on 9 April that $125,000 would be used to expand the system in Monbulk, which is already linked to the local police station.
"The Monbulk Recreation Reserve is behind the community centre and the primary schools, which are located on the town's main street and currently have no CCTV coverage," he said.
"As the reserve is currently undergoing an upgrade, additional CCTV security cameras will ensure that these important community assets can be better protected for the Monbulk community.
"CCTV security cameras prevent and deter anti-social and criminal behaviour."
Already underway is construction of the new community sports pavilion, an extended car park, and new sporting facilities near the primary school.
The existing CCTV cameras were installed last year via the Safer Communities Programme as one of a number of networks in the Casey electorate.
Monbulk Police Sergeant Luke Schroder said that since the cameras were installed, they had been extremely useful in policing the main street.
"It's been absolutely fantastic and not only for incidents in Monbulk, but you can see traffic passing through Monbulk too," he said.
"We've captured road rage, collisions, graffiti and burglary and thefts.
"We probably use it two to three times a week and save the footage."
Since construction on the new pavilion started at the recreation reserve, Sgt Schroder said there had been two break-ins.
"We've had a couple of incidents there where someone has tried to break in and another incident where some kids damaged the door and got in there," he said.
"We have had a bit of anti-social behaviour around that area so it will be good to monitor that."