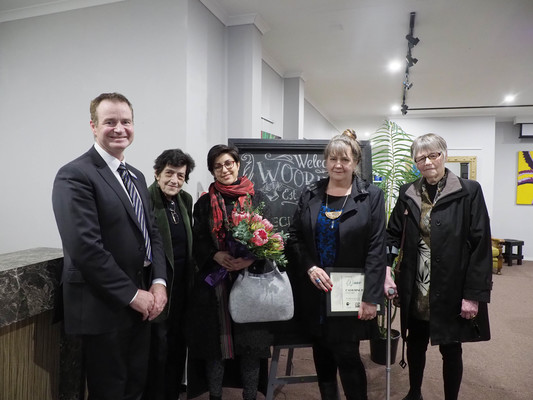 Entries for the annual Woorilla Poetry awards close in just a few weeks and this year organisers are hopeful that more young people will enter and showcase their creativity.
The national competition draws thousands of entries from around Australia, and has been running since the 1980's.
Organiser and co-founder Maria Millers encouraged accomplished and aspiring poets all over Australia to be involved in the 2019 competition by submitting their work by June 30.
Ms Miller particularly urged younger people to enter, even if they had no prior experience with poetry.
"The Australian poetry writing scene is becoming more dynamic and exciting and what is happening is that there seems to be a reaching out for a new sense of identity, in all its wonderful diversity," she said.
"New voices are emerging as people realise that poetry is a powerful form of self – expression, now freed from the rigid rules of the past – after all, some of the best lyricists, rappers and performers today are really poets."
"Since each one of us has had different life experiences poetry is a wonderful way to show your unique perspective on life and the things that often we can't express verbally turn out to be very beautiful on a piece of paper.
"The PAVE Woorilla Poetry Prize for 2019 allows you to do just that, whether your poetry is about pig farming, frustrations of work or public transport; the wonder of some aspect of nature; hope for a better world or the celebration of love in all its forms. Every subject is up to be explored in poetry."
Deadline for submissions close midnight June 30 with the awards presentation scheduled for 2pm, August 25 at the Gem Theatre in Emerald.
The top prize for the Open Section is $1000 with the runner-up receiving $250. The Youth Section winner will be awarded $200 and the runner-up $50.
Entries to the open section are $10 each or 3 for $25, and entry to the youth section (12-18) is free.