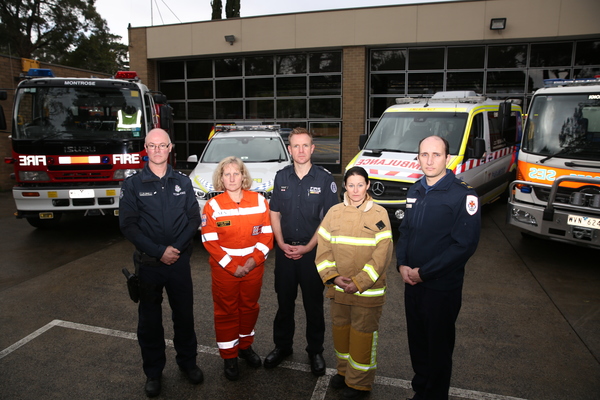 Funerals are confronting, road death and injury are confronting, and, in part, the Teenage Road Information Program (TRIP) is confronting.
The combined Knox emergency services – CFA, SES, Police and Ambulance – will present a hard hitting road program at Wantirna City Life Church on Wednesday night, 7 August.
The target audience is 18 to 25-year-olds and their parents.
Montrose CFA community safety co-ordinator Marj Taylor is helping co-ordinate the event which requires months of planning.
Ms Taylor said although TRIP is primarily aimed at changing teenage driving behaviour, most adults walk away reassessing their own driving behaviour.
"The program gives an in-depth insight into what happens to road crash victims and the aftermath from injuries and fatalities," Ms Taylor said.
"It is designed to be a hard-hitting presentation by the very people who attend the crash scene and know first-hand the devastation caused."
The program addresses identified risks of alcohol, drugs, speed, inexperience, distraction and peer group pressure and provides information and examples of how to change behaviour.
Speakers provide real life personal examples of the short and long term effects of road trauma.
Addressing concerns about the graphic nature of the program, Ms Taylor said the program is not about traumatising or scaring young people, but educating and hopefully prompting young people to start a conversation with friends and family members.
"We're going to have speakers who have dealt with road trauma firsthand," Ms Taylor said.
"There will be someone from the Major Collision Unit and also the director of trauma at the Alfred Hospital. There will also be a mother who has been directly affected by road trauma and a magistrate judge.
"We want to reiterate the decisions you make today can and do influence the rest of your life."
The program comes as the road toll is headed for the worst in over a decade.
So far, this year 151 people have lost their lives on Victorian roads, with drivers aged between 18 to 25 over represented.
The 2019 Knox TRIP will be held on Wednesday, 7 August starting at 7pm at 1248 High Street Road, Wantirna South. Register at Knoxtrip.com. Visit Facebook Knox TRIP for more information. A guardian or parent must company anyone under 18.