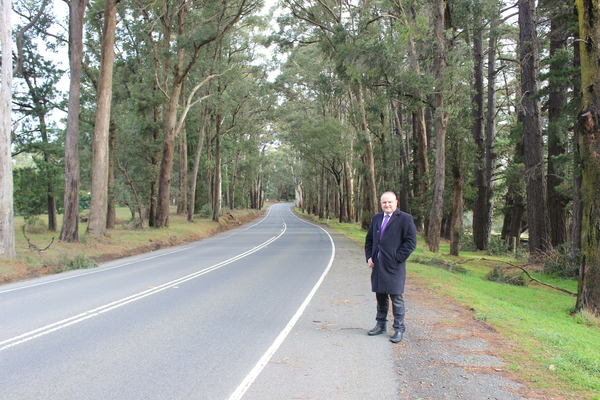 The Federal Government will invest $364,000 on Paternoster Road in Emerald under the 2019-'20 Black Spot Program.
La Trobe MP Jason Wood said the community's input was critical to identifying key black spots in the electorate.
"Road crashes place major emotional and economic strains on all affected communities but particularly the families and friends of the victims," he said.
"I am pleased to see that projects will install profiled (audio tactile) centreline and edge lines from Beaconsfield-Emerald Road to Bailey Road (install W-Beam safety barriers) will be delivered under the 2019-'20 funding rounds.
"Motorists living within and visiting La Trobe will also be pleased to know that notorious black spots in the electorate will be fixed with funding from the program.
"None of these projects would be delivered without the community's vital input and I'd encourage all residents and motorists in the region to nominate projects for future funding rounds."
Deputy Prime Minister and Infrastructure, Transport and Regional Development Minister Michael McCormack said the safety of 71 Victorian road black spots would be substantially improved over the next 12 months with $25 million committed to the state under the 2019-'20 funding round.
"The Black Spot Program targets road locations where crashes are occurring, reducing the risk of accidents through funding safety measures such as traffic signals and roundabouts at dangerous locations," he said.
"The 71 black spot projects being funded across Victoria are an important contribution towards reducing the national road toll.
"Funding has been allocated to road locations that have been identified as high priority, with 326 casualty crashes recorded at these sites over the past five years, including 15 fatal crashes."
The Bureau of Infrastructure, Transport and Regional Economics (BITRE) found that, on average, black spot projects reduced the number of crashes causing death and injury by 30 per cent.
For more information on the Federal Government's Black Spot Program or to nominate a black spot, visit investment.infrastructure.gov.au/funding/blackspots.