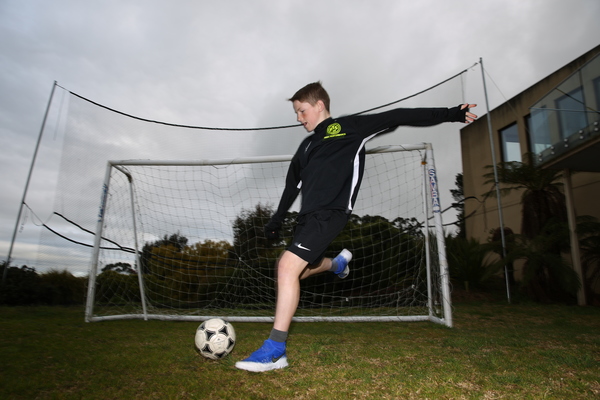 What started out as a bit of fun with mates has morphed into a once in a lifetime opportunity for Menzies Creek 12-year-old Indie Bowering.
Indie will wear the green and gold after being selected in the under-13 Australian futsal side to tour Spain in October.
His selection followed a strong performance at the Australian National Championships in Thomastown earlier this year.
Having played soccer since he was young, Indie took up futsal for a bit of fun with mates during the soccer off-season.
"He started playing soccer probably five years ago," said Indie's dad, Gary Bowering.
"Futsal is a good sport for those who play soccer because it's a lot faster, in a tight space and theirs more footwork involved."
"He Started playing with his mates from the local area, but what he enjoys most about it is playing with his mates and being able to attack the goals so easily."
"The techniques in soccer are very transferable to futsal."
The Australian team will go up against Catalunya, South Africa and France, with the top two teams progressing to the next round.
Catalunya is one of the most successful at World Cup level, and except for Brazil is expected to be one of the best teams around.
The 12-year-old said it will be "amazing" to represent Australia and when asked what he was most looking forward to, Indie said "all of it will be really awesome to experience".
"It'll be cool to play against kids from other countries and see how I compare," Indie said.
"It's pretty exciting because you get to play for your country."
Playing futsal has also helped Indie with his soccer skills and he explained that futsal requires more 'fancy footwork'.
But, as much as Indie enjoys futsal, soccer is where his heart lies – with his long-time goal to play for Liverpool.
"A futsal pitch is a lot smaller than soccer and it's a bit harder because you need more foot skills to play it."
"I do soccer training four times a week and then a game on the weekend and every morning I get up before school and do a bit – I just love kicking a ball."