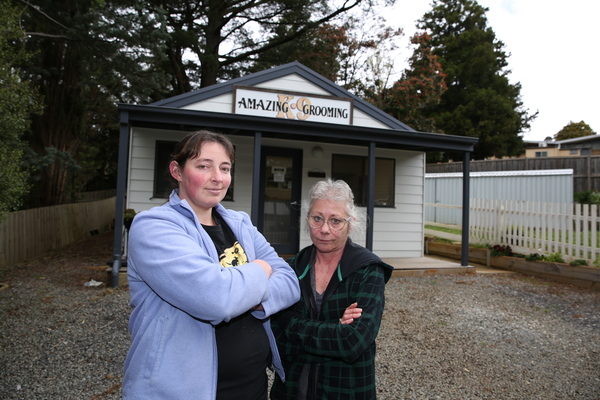 An Emerald business is reporting a phone outage problem since January.
Amazing K9 Grooming owner, Marilyn Goodwin said that since January the business has been plagued by constant phone outages which has forced her to use a mobile for all work related calls.
Ms Goodwin has kept a dossier of times and dates when the phone dropped out or stopped working, and that dossier is now four pages long.
Speaking to the Mail she said there were never any issue prior to the NBN rollout.
"We solely rely on the landline," she said.
"You can be talking to a customer and it'll just cut out half way though.
"Telstra rang up to see where we rate them on performance and whilst they were talking to us it cut out on them and they didn't even both ringing back.
"It's really annoying because people try to ring and it won't go through … we've even had customers come in because they couldn't get through."
Following contact from the Mail, a spokesperson for Telstra said that a technician had reported there was an issue to that premises and they would be investigating further.
"We're investigating the issue to determine if there is a fault with the customer's service".
"We apologise for the disruption and want to remind Telstra customers they should contact us as soon as they experience any service issues and we'll work to resolve them as quickly as possible."
According to the spokesperson there is no widespread issue with connectivity on Telstra services in Emerald, though Mitre 10 also reported problems when changing over to NBN two months ago.
Emerald and District Co-operative Society CEO Len O'Donnell said Mitre 10 had experienced similar problems when they transitioned to NBN.
"The main problems were the transition from the normal network to the NBN."
"Commercially we were down for eight days, we had no EFTPOST or internet.
"We had to do manual sales through mitre 10. It was a loss of wages, and we had to send staff home … it was a very difficult and very frustrating eight days."
Following this incident NBN suggested Mitre 10 Make a claim for damages, which Mitre 10 is now pursuing.
Ms Goodwin said she would be transitioning to using her mobile phone for work related calls and that clients could contact her on 0466 286 122.