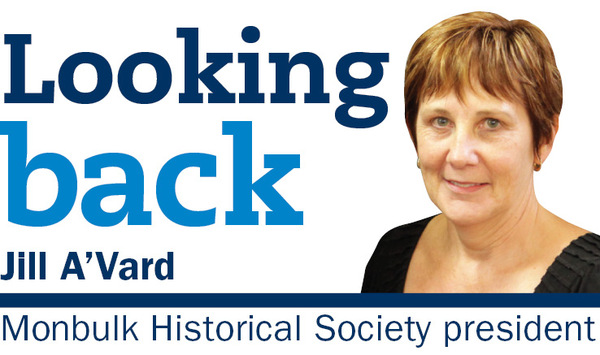 Kay's Picnic Ground is one of three picnic areas on the Sassafras Creek between Kallista and Monbulk.
It was named after James Kay, the first settler on this land.
James had been a chainman with the survey team responsible for marking out the subdivision for the Parish of Monbulk and took the opportunity to select a 10-acre block for himself and his family.
The Kay family moved to their land above the present Kay's Picnic Ground in September 1893.
The coach route into Monbulk from Belgrave was along the Graded Road from Beagley's Bridge at South Sassafras (Kallista), across Perrin's Creek and along the present Upper Coonara and Holden Roads above the Sassafras Creek.
The establishment of the Country Roads Board in 1912 meant the building of better roads. The current Kallista to Monbulk road was developed in 1918.
When this new road was built, the Kay family began supplying hot water and food from their small kiosk to picnickers and campers to help supplement the income from their land.
Before Christmas each year, Kay's Camping Ground was crowded with berry pickers camping by the creek who walked to Camm's paddocks each day to work.
There was a toilet block but no shower facilities at the reserve so a cold wash in the creek was required.
Mrs Muriel Kay, then President of the Monbulk Swimming Pool Fund raising Committee, sometimes organised an evening at Kay's Picnic Ground, setting up stalls that sold food.
Crowds of locals attended the social event raising the swimming pool funds with their purchase of hotdogs and other items.
Local Ranger, Harry Gay, was employed by the Shire to maintain the tourist tracks and the little bridges over the creek.
He looked after all the tracks between Kallista and Monbulk and Monbulk to Emerald becoming a familiar sight in his old Holden utility with his dog by his side.
Harry, a big man, always dressed in overalls and navy singlet in summer or winter and took pride in his work keeping the tracks in excellent condition.
Believing visitors were having trouble filling their billies with clean water, he installed a pipe to enable them to fill containers with spring water.
This became an added attraction in the reserve. Harry retired in the 1960s.
Camping is no longer permitted on the Sassafras Creek but today's visitors to Kay's Picnic Ground can still enjoy a day away from suburbia.