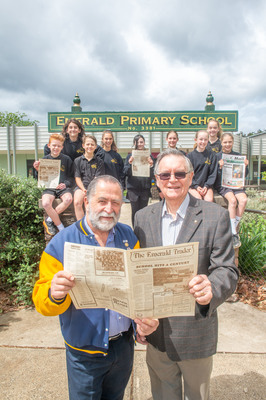 We asked 40 of our readers and contributors 'What does the Ranges Trader Mail mean to you?' to mark the paper's 40th anniversary.
The responses provide a great snapshot of the diverse range of community connections the Mail team has forged over the years.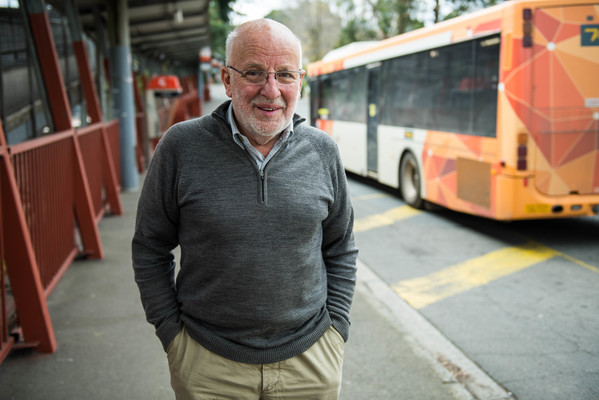 Noel Cliff, Macclesfield
I can still remember when the Trader was first delivered. I've got copies of the Trader going way back amongst all my files.
It's the only paper that survived that keeps people in touch with what's going on, and it hasn't gone and been totally swallowed up by real estate news or advertising.
It's one of the few papers I still open and I know the first two pages will tell it all. It is still a proper newspaper too, which is something quite rare. You can still hold on to something physical and read it.
I love reading the paper and physically touching it, and after 40 years it's still got heart. You still keep it community related and in this day and age where it's getting harder and harder for communities to keep informed, a good community newspaper is vital.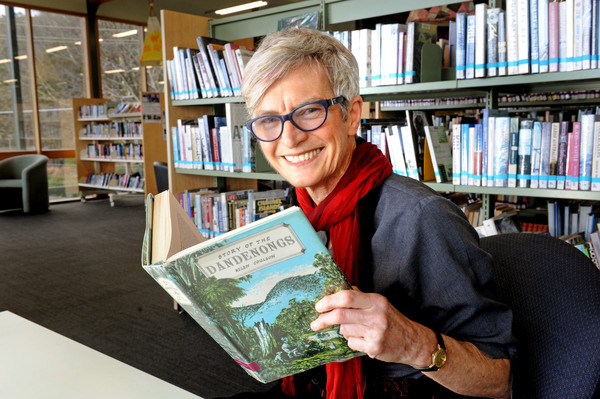 Judy Wolff, Tecoma
As retiring Local History Librarian for Belgrave Library I move on while the Mail gathers force. I have read and clipped this paper every week for decades and had its annual volumes bound for safekeeping.
As a member of many community groups I learnt the ropes of media relations and how not to annoy a journalist. Yet I once trudged a poor Mail journalist, uncomplaining, to the top of a mountain in her work clothes and shoes for just the right photo opp for a Walk Against Want.
The Mail, like other regional papers, holds the pulse of local life. After the front page, Snippets is my next reading priority.
Staff and I have developed a symbiotic relationship. Working voluntarily with the Mail to promote community events led me to study public relations. In turn, that journey proudly led me back to be on the Mail's payroll for a short time, with two front pages to my credit.
I have come to know and respect the Mail's staff, both editorial and advertising, as vital members of this hills community, and am grateful for their continuity.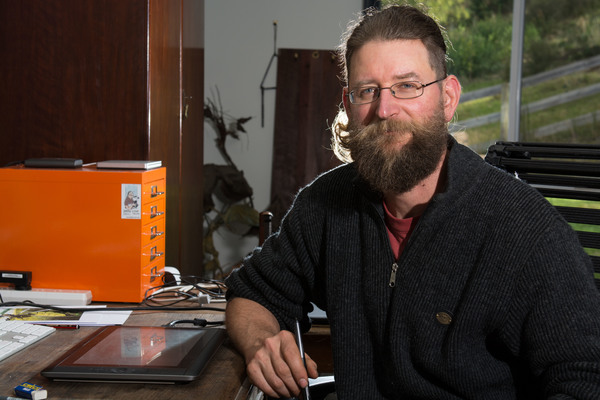 Danny Zemp, Mail cartoonist
To me the Ranges trader is an essential part of the weekly news and local content.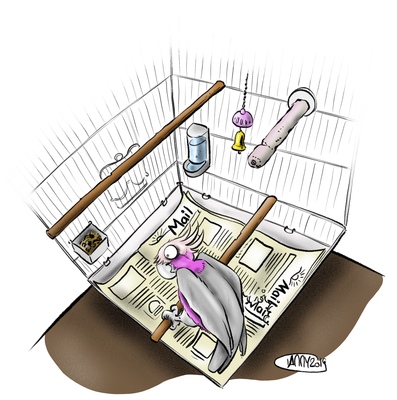 With the convenience of what the online papers brings, an old-fashioned newspaper doesn't run out of batteries, still works with candlelight during blackouts, plus you can start a fire with it and clean the windows.
Plus the galah enjoys a read too once he gets it in his cage. Or at least he tears it to pieces. So, I would like to see the Ranges Trader to be around for at least another 40 years.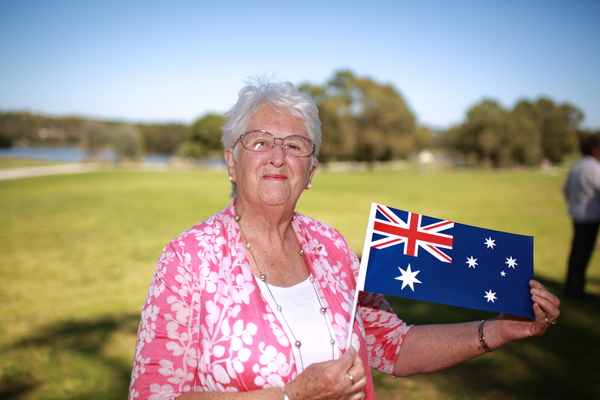 Bev McAllister, The Patch
I remember when the Trader was first published in Emerald and it happened to coincide with the beginnings of the DRMC.
I will be forever grateful for the stories, the community photographs, and the communication of the events that we were having that were published by the Trader.
We did have the Free Press Leader as well, but the Trader was always more local.
We also had Gus Ryberg who wrote a fabulous history series, and because my husband and I both come from pioneering families, the Trader wrote up the stories which provoked us to discover our own history.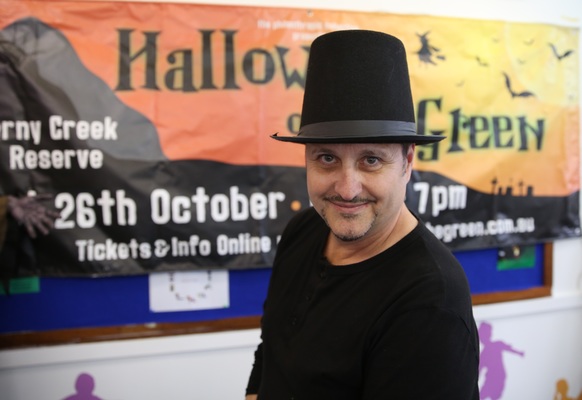 Andrew Fillip-Gautier, The Philanthropic Collective, Sassafras
The Ranges Trader is a little bit like it's your ABC, it's our Mail. Not so much our Aunty, but more our very own Nanny McPhee who has her finger on the pulse of hills life. It is our connection and voice to our people of the hills.
Regardless of how we read her or watch her in digital form, she is a constant in our lives to inform. We hear what is new, what has happened, what is about to happen, how it is happening.
Sharing in what is important to that person or group or school in this moment in time is what connects us to each other. Like all good nannies, she takes us by the hand and leads us to what matters and resonates.
"When you need me, but do not want me, then I must stay. When you want me, but no longer need me, then I have to go." But she is always there in the background, just in case, hidden in pockets of the hills ready to keep us up to date.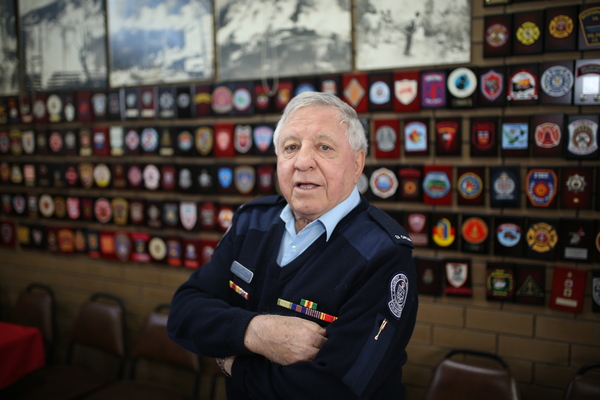 Peter Marke, Upwey
Happy birthday! It's a real pleasure to have this opportunity to wish all concerned at the Trader Mail a sincere birthday greetings and accept my sincere appreciation of 40 years of great service to the reader network.
I have enjoyed reading every issue and every edition over the 40 years and I've always been very much pleased with its focus on our community as a whole. Thanks for your support over the years.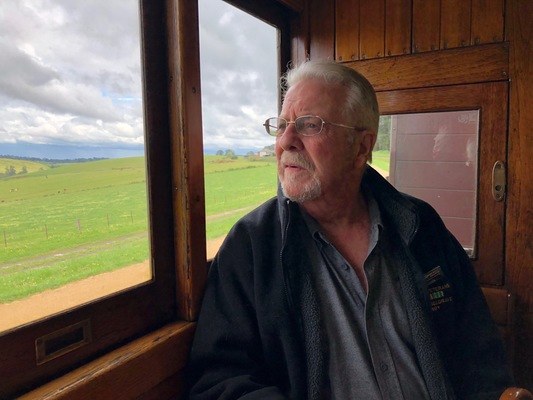 David Eaton, president of Upwey-Belgrave RSL
As president of the Upwey/Belgrave RSL, the Ranges Trader Mail means a great deal to both myself and all members of the RSL, particularly because of the support for events and functions that we have received over the years.
I personally value this local newspaper for the invaluable local news and information it supplies on a regular basis, along with the great support for local community events and activities it provides.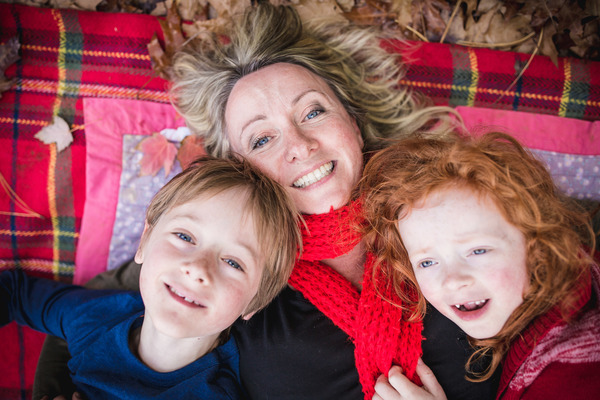 Alanna Ford, Mt Dandenong
Growing up in the Hills, there was nothing more thrilling than when the Ranges Trader Mail came to school to cover a local story. We would all jostle to make sure we got in the front row of the pic!
Today, I am living back in the Hills with my own family. I love picking up a copy each week and sharing in the news of our much-loved community and frequently spotting a familiar face!
The Trader Mail has always been a trusted voice for the Hills, sharing the stories that make this such a unique place to live.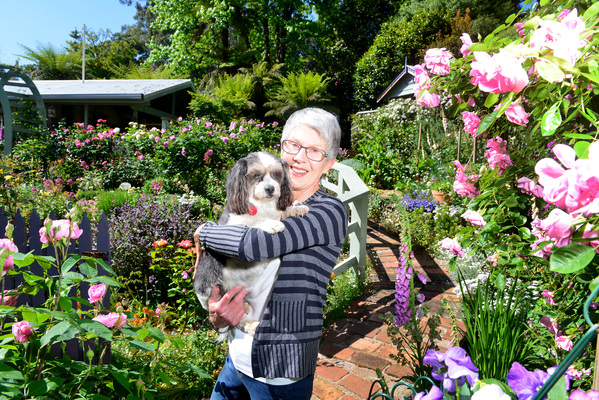 Val Jackson, The Nook in Monbulk
I have had contact with the Ranges Trader for many years when it has covered my garden openings, with an article and photographs.
The friendly staff listen to my request and promptly organise for Rob, their photographer to visit and take the necessary shots.
All funds from the openings go to Monbulk CFA who are grateful also for this publicity. A local newspaper is necessary with news, stories of achievements, forthcoming events and more, it helps unite our close community.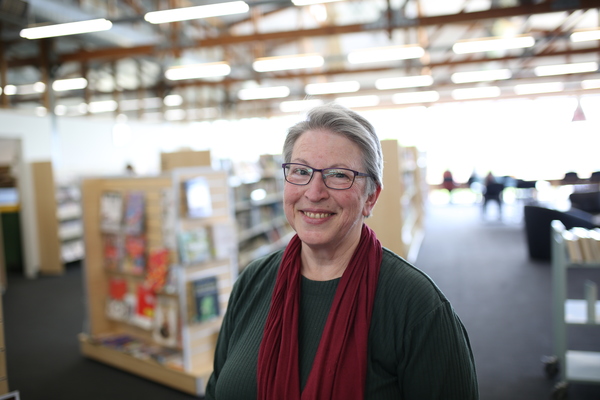 Marian Matta, Menzies Creek
When we lived in Emerald it was just so fabulous to have a paper that was Emerald based.
I just loved it, it had historical information and local information and I truly did think it was a great paper and still continues to be.
I'm glad to see it still going and I've watched it grow through its various iterations.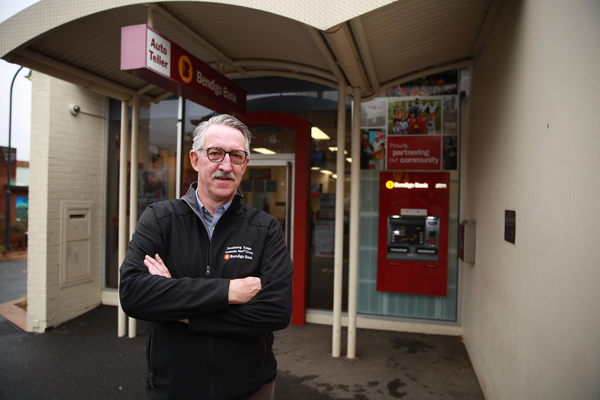 John Waters, chairman Dandenong Ranges Community Bank Group
I want to congratulate the Ranges Trader Mail on 40 years of great service to the Dandenong Ranges communities. The paper has always kept residents informed with stories on important local issues and interesting human interest articles. Our group is grateful for the opportunity to tell our local communities about our grants and sponsorship donations and other initiatives.
Well done to all the journalists and staff who have worked hard to bring this paper together consistently for four decades.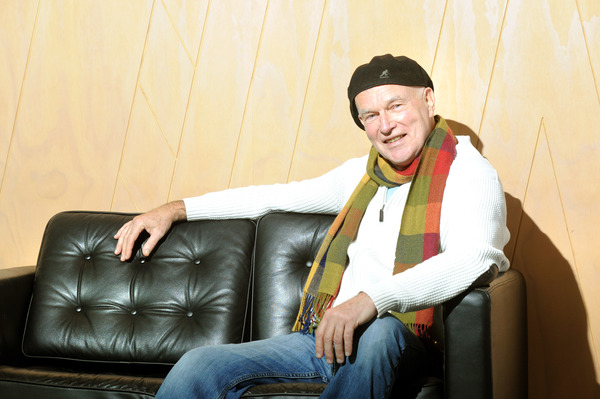 Rainsford Towner, RAPA Director, Kallista
There are times when a pause in my daily processes such as the reflection given to me of the 40th birthday of the Ranges Trader Mail gives rise to thoughts of community values and where they are often reflected and applauded.
Traditional press has survived with the hard work of journalists such as Derek Schlennstedt, that in today's world must cover a broad spectrum of events and news.
For the Lantern amd Light International Children's Film Festival, the Ranges Trader Mail is a vital transport into the homes of families in our region, reflecting and applauding the values we most seek to uphold.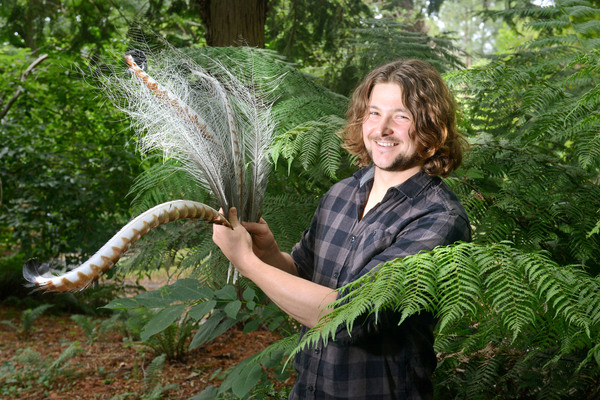 Alex Maisey, Kallista
The Ranges Trader Mail means an opportunity to raise the profile of important issues that other hills-folk care for.
As a child back in the '90s I remember reading about the threat to lyrebirds in Sherbrooke Forest. Our lyrebird population was faced with local extinction due to roaming cats, marauding dogs and cunning foxes.
Thanks to the raised profile of the problem, we now have progressive laws on pet ownership, a good pest animal control program run by Parks Victoria, and a recovering lyrebird population in the Dandenongs.
The Mail gives those that care a voice in the local community.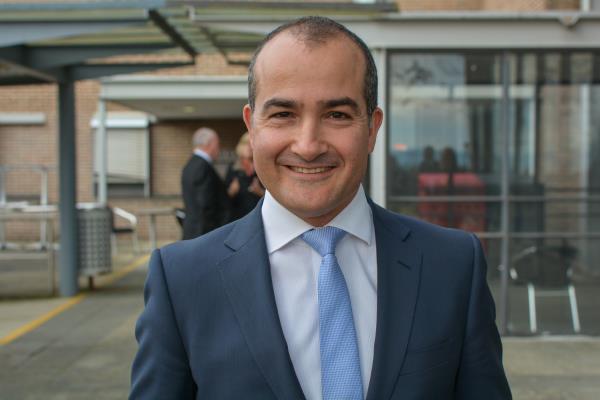 James Merlino, Member for Monbulk
The Ranges Trader means community to me.
There are so many wonderful stories and events that occur within our community and the Ranges Trader is the place they are shared amongst all of us.
Over the last 40 years, the Ranges Trader has provided detailed local news coverage to the Dandenong Ranges community and continues to deliver our important local stories every week.
But it also plays a vital role in advocating for our local community.
Over my time as the Member for Monbulk, the Ranges Trader has provided important and independent coverage on the activities of the government of the day, and its local impact in our community. This is extremely important in holding any government to account.
The Ranges Trader also provides a central platform for local residents and community groups to detail their achievements for our community, as well as put issues in our community on everyone's agenda.
This important work would not be possible without the team at the Mail News Group, who all work to deliver our community newspaper. Their hard work behind the scenes results in the end product that we see every week.
In particular, I wish to acknowledge the Mail's Editor Casey Neill, as well as Derek Schlennstedt, who both do an excellent job to tell our community's stories.
The Ranges Trader has provided an essential news service to the Dandenongs for the last 40 years and I look forward to continue reading our local newspaper into the future.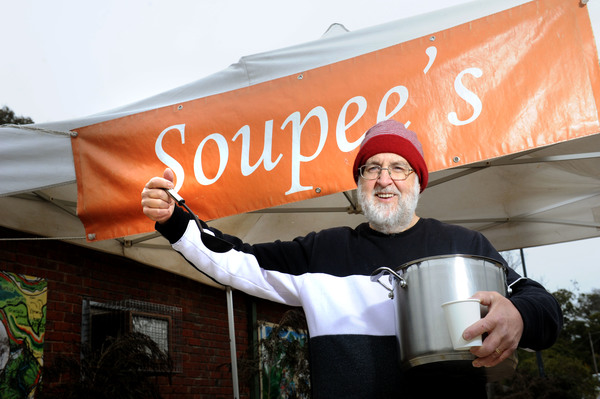 Gavin Smith, Soupees, Upwey
The Rangers Trader is a newspaper, who in my estimation, can feel justifiably proud of what they've achieved over the past 40 years.
They are, in my view, a newspaper who tend to be very proactive, and indeed also display a lot of initiative in covering events that are important to the local community.
I myself have been the recipient of some very accurate and heartwarming reporting in line with the charitable work that I carry out, which to the Ranges was of sufficient importance to report to the wider community.
Subsequent to this, it was always reported back to me, by members of the public that they had read the article in question. As they say, the proof of the pudding is in the eating.
I would like to offer the Ranges my heartiest Congratulations and best wishes for the future. It is my hope that you will be around for another 40 years, plus more.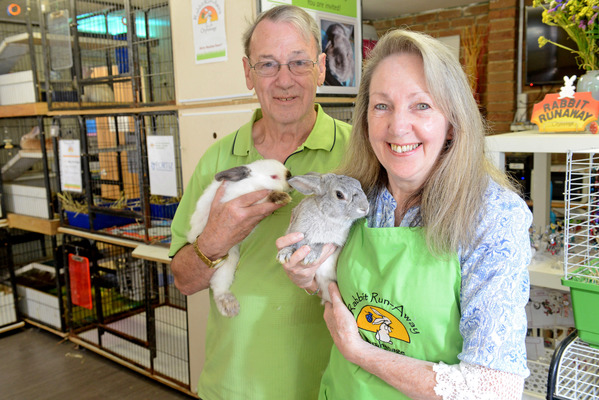 Bryce and Judi Inglis, Olinda
Congratulations to the Ranges Trader Mail for bringing local news to our local communities for 40 years.
We moved to the hills 10 years ago and were thankful for the Ranger Trader Mail to keep us updated with local news and events and a link to local trades and services as we settled in and built in the hills.
Without the paper we would not have heard or understood the local news and events, and this helped us understand the community. The paper is current and relevant to our local community. Over the years we have had contact with the local reporters and photographers who have always been courteous and fair and honest in their reporting, working not to sensationalise events for notoriety as some mainstream media has done from time to time. We hope that they will continue to bring us the local news and events for many years to come.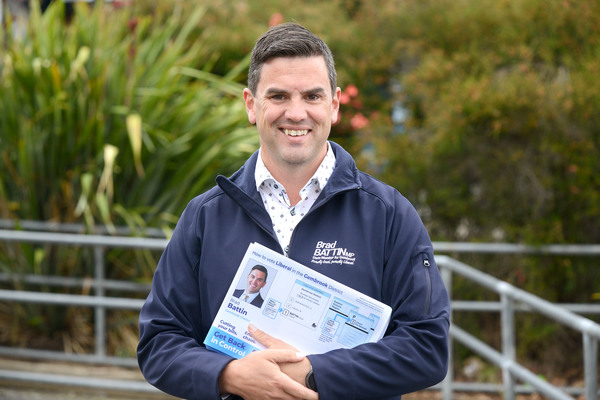 Brad Battin, Member for Gembrook
To me, the Rangers Trader is our community.
For 40 years it has celebrated the community, reported on the community and supported our community.
It celebrates our local achievements, from sporting feats, local award recognitions and school students' accomplishments.
There is always a feeling of excitement you get when seeing your child, neighbour, friend or even yourself feature in the local newspaper.
To this day I am sure many parents and grandparents cut out the newspaper articles in which their loved one's achievement is featured.
Many like myself turn to the Trader weekly to get their weekly round-up of the local events and news. From charity events, to crime incidents, new businesses and important issues that are not being addressed.
The Ranges Trader will inform the community on what it needs to know that the larger state papers miss.
More importantly, the Ranges Trader supports the community. In times of great tragedy, the Trader will provide important accounts, information and details on where to get support and raise money and seek donations for those in need.
I still remember the coverage the Trader provided for the harrowing Black Saturday and the tributes to the victims, playing a large part in the communities' healing.
Even just last week it helped inform and prepare the community on the upcoming fire season for their Fire Action Week special.
The Ranges Trader embodies the community spirit and plays a significant role in reporting, celebrating and supporting the Hills community, and I look forward to reading the Ranges Trader for many decades to come.
Greg Carrick, Mail photographer, Mount Evelyn
A community can be full of good people doing great things, but getting others living there to know about it helps grow the community spirit.
The Ranges Trader Mail has been growing community for 40 years, with connections made all through the Dandenongs between a large variety of community groups, local businesses, quiet achievers, sporting clubs and faith communities.
I've worked in the local newspaper field for 40 years myself, and know how important a local paper can be.
People are looking for more in their local area as they seek to make connections for themselves and their families, and the Trader Mail is a vital link between all the key community stakeholders.
Long may it live.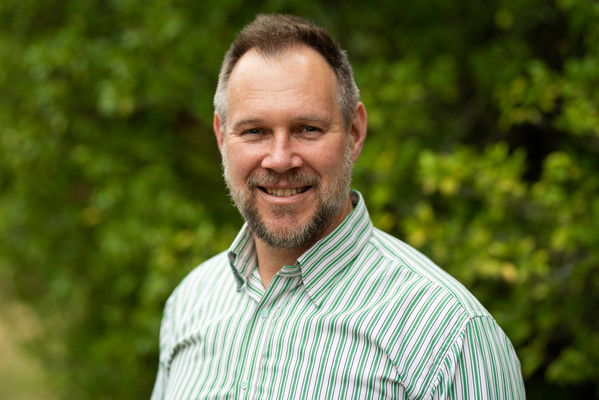 Cr Tony Stevenson, Chandler Ward, Yarra Ranges Council
For decades The Ranges Trader has helped connect people and communities across 'The Ranges'.
It's ensured people are well informed about what's happening locally and helped promote the local businesses we all should support.
I love it as it consistently delivers the balanced news and views that matter in an accessible, readable format, which can be enjoyed over a cuppa.
Congratulations on your major milestone. Looking forward to many years of publication ahead.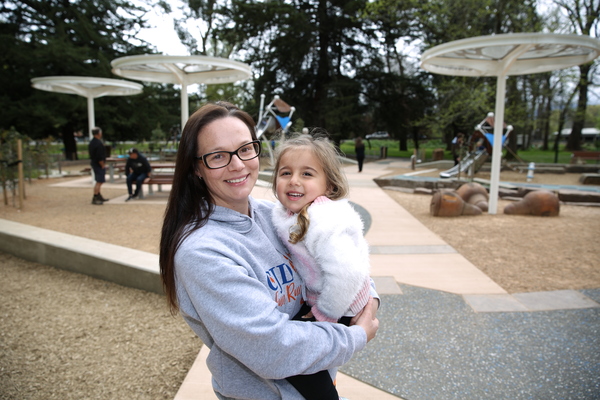 Melissa Williamson, Gembrook
The Ranges Trader engages and understands this community and what is important to us.
It offers an equal opportunity for our voice to be heard, while also enabling community groups and organisations to connect with those around them.
I believe The Ranges Trader is the heart and soul of this community. In this ever changing fast paced world we live in, I enjoy and look forward to taking time out to read the paper every week.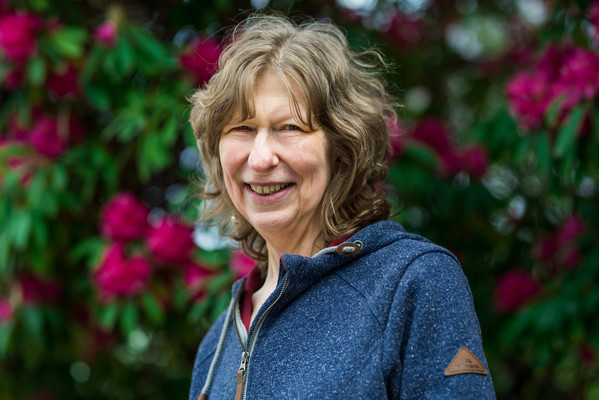 Jane Hollands, Friends of Sassafras Creek
Happy 40th birthday to the Ranges Trader Mail!
Thanks for 40 years of local news, information and especially for support of local community groups such as ours, the Friends of Sassafras Creek.
News and activity updates about our environment groups, CFA, council, sports and social groups help weld together the geographically broadly spread community across the Dandenong Ranges.
We look forward to receiving the weekly Trader email, with special features, like this week's about fire which helps keep us informed.
Keep up the good work and here's to another 40 years!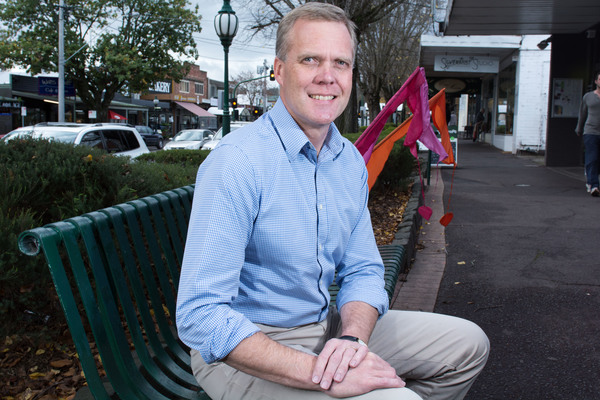 Casey MP, Tony Smith
The 40th birthday of the Ranges Trader Mail is a testament to its value to our local community.
The Mail Group of papers are our community's last stand-alone local papers – and the Ranges Trader Mail has been so for four decades.
And in that time they have covered the stories of the Dandenong Ranges. They have covered the triumphs and the tragedies. They have told the countless stories of community groups doing great work, individual achievement as well as the inevitable controversies.
While so much in the Dandenongs and surrounding areas has changed over 40 years, the natural beauty of our region remains. Along the journey, the Ranges Trader Mail has always been there.
People have over the decades faced the threat and reality of bushfire, worked hard to create much loved tourism opportunities and ventures, and continued to produce world-class horticultural produce.
Since 1979 the Ranges Trader Mail's dedicated journalists have covered all the changes, happenings and developments.
As a community we have been enriched by the paper's existence. Its survival and success over 40 years was in no way pre-destined. It has required hard work and dedication to produce a quality paper that is in and of our community.
Many other communities lost their local papers a long time ago, but the Ranges Trader Mail has thrived and continues to inform the people of the Dandenong Ranges.
Happy 40th and all the best for the decades to come.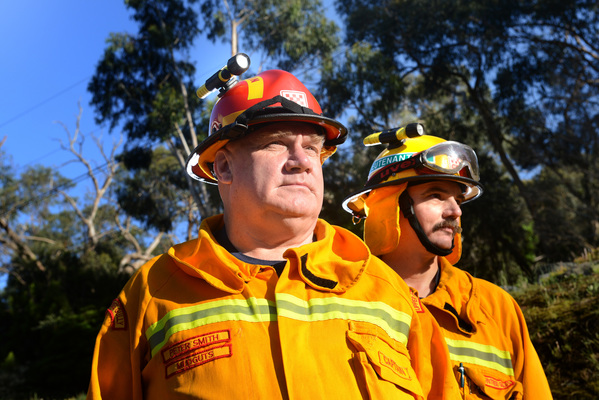 Peter Smith, Upper Ferntree Gully
The Mail as I call it – being a long-term resident of Upper Ferntree Gully – provides local content that is relevant to the area, no matter if it's stories, sport or even classifieds (one of my firemen's businesses is in there).
The journalists over the years, have been fantastic and they are what makes it a great paper. They've never been shy to call and have a chat about a story or get a quote, or even pop out to my little office at the outdoor cafe at Maxi.
Great job, this paper means a lot to the locals. Well done, Muddy.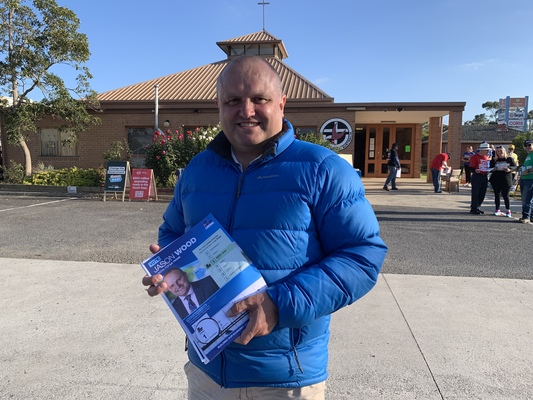 Jason Wood, La Trobe MP
I would like to congratulate The Ranges Trader Mail for serving our community for the last 40 years.
I commend Ranges Trader Mail Newspaper for their excellent coverage of our local projects, which includes a record $30 million in federal funding for local tourism projects, which would not only create local jobs, but also would upgrade old facilities, create new hubs and new walking paths. I hope to maintain this upward momentum with quality service for our community.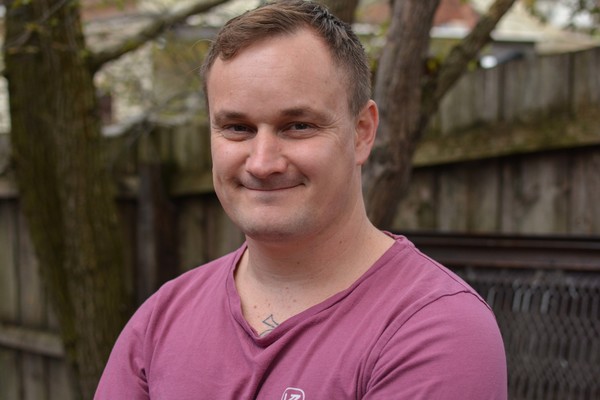 Peter Douglas, former Ranges Trader editor
I have many fond memories from my time writing for the Ranges Trader Mail and thoroughly enjoyed my experience as editor of Mail News Group.
When I first took on the role, I was immediately struck by the consistency of strong, community-based news stories that arose from the Dandenong Ranges. That can only come from a community that is both engaged and passionate about the issues and causes that are important to a region. The issues I felt were particularly important to cover included the future of Burnham Beeches and the Upwey-Belgrave RSL, as well as the 2016 federal election. As I became more familiar with community leaders and local faces, I was no longer surprised that such a thriving local community could produce such a consistency of strong news leads. It was a pleasure to be involved with the Ranges Trader Mail. The quality of the masthead is also testament to those who work so hard behind the scenes in community news.
Peter Cook, Emerald
I see the importance of the Trader Mail through the prism of the community groups I am part of and the issues they care about.
Independent local newspapers are an important part of a healthy, functioning democracy. People and groups need to be able to express differing opinions and alternative ways of looking at issues.
Not all local papers do this. The Trader Mail does and is very important for that reason.
It is also a very important tool for community groups to promote and publicize their activities and events. Local papers that last, last because they are doing something right.
My hope is that the Trader Mail continues many more years as a community based newspaper.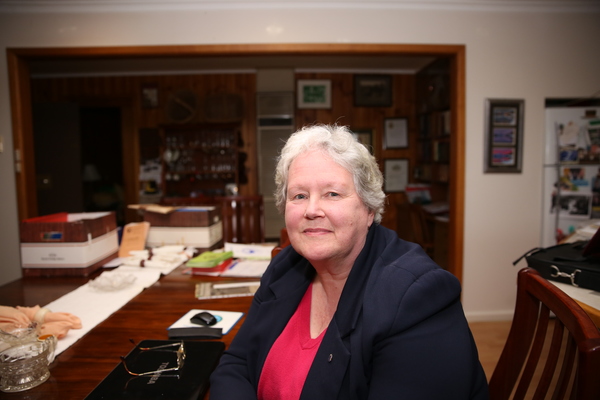 Helen Holliday, The Patch
In today's world, we are part of a global community. We have instant access to all manner of media, including social media together with its associated benefits and problems.
We can access information about anything happening in any part of the world. While this is apparently considered to be important, does it really, truly, have a direct impact on our daily lives?
We can feel empathy towards people on the other side of the world who are in great distress, but in all honesty, it doesn't really have a direct bearing upon us. What really matters to us, as a local community, is the direct contact we have with the members of our local community, to our grassroots connections, to the people and organisations we belong to and know.
Therefore, it is of vital importance that there is a strong, independent media presence that focuses on reporting of information about our local community. This is the reason we, the community, need to have papers such as the Mail.
For 40 years, it has been serving our community, reporting on stories that are of importance to us, the community; stories that are of relevance to us.
Congratulations and happy 40th birthday to the Mail! And thank you for all your support of the community over the years.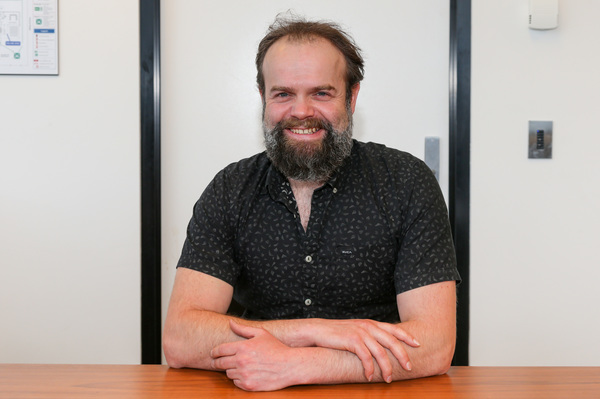 Jeff Springfield, Cardinia Shire Mayor
The Ranges Trader Mail turns 40 this week, which would make it approximately 77 days younger than myself.
Having grown up in Emerald and spent my life in the hills this paper has always been there to document the local events that shaped our lives. In primary school we campaigned to save the helmeted honeyeater, in high school it shone a light on the talented young musicians that surrounded me.
It was there to report on the tragic loss of my dear friend Darren Jones in 2006 and my soul brother, Heath King in 2008.
It was there to first announce my desire to represent my community and stand for local government, and it still lives strong today as I am proudly elected to the position of mayor for our beautiful shire.
Happy birthday Ranges Trader and let's hope you continue to report for our community for many more years to come!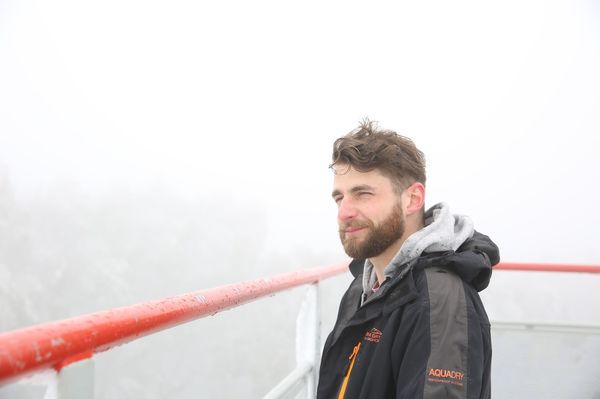 Michael Mackinnon, Selby
I have enjoyed the Ranges Trader and the way it reflects the community we live in – our interests, concerns and passions.
As so much attention is focused on what is happening at a national level, it is easy to forget that what is going in our local communities has the greatest impact on quality of life issues for ourselves and our families, and the Ranges Trader always serves the special informational needs of our community by delivering comprehensive and reliable information.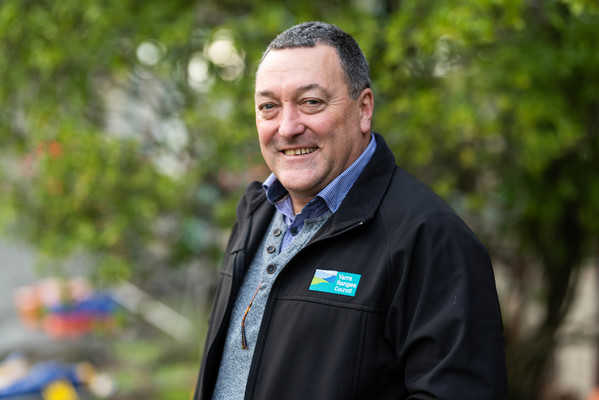 Richard Higgins, Yarra Ranges Council Mayor
The Ranges Trader Mail is a staple of the communities across the Dandenong Ranges.
It's where residents can catch up on the news from the area, celebrate the achievements of community members and be inspired to get involved with causes – whether that cause is a community group or their local CFA in need of more hands, a fundraiser or rallying around people who are doing it tough.
Local news is critically important for communities, and the Ranges Trader has been faithfully serving our community for 40 years. Congratulations to the team, and all the best for the next 40.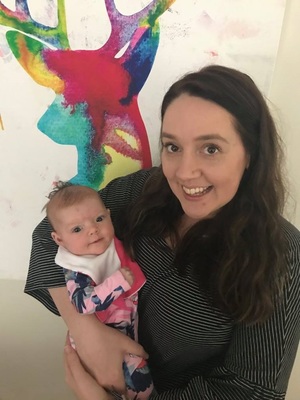 Melissa Meehan, former Mail Editor
The Ranges Trader has a real sense of community – which is important in the hills.
Whether it be Tecoma McDonald's, supporting local firefighters or heartache, this community always has something to say and our newspaper is a vehicle for those voices.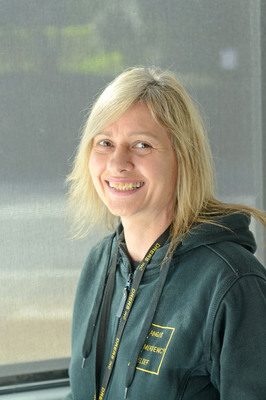 Tania Bevan, Dandenong Ranges Emergency Relief Service CEO
The Ranges Trader Mail newspaper is an important part of our community, especially needed to get the word out about community organisations and events. Great stories, photos, and of course – news.
It's a great local resource that I value, and look forward to reading weekly. It is the only local newspaper still going where I live, so the Ranges Trader Mail is more important to me than it ever was.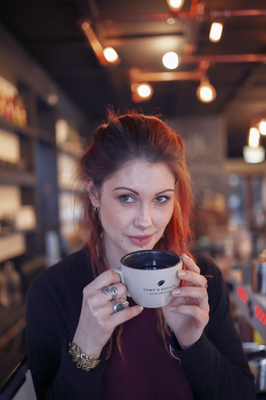 Kat Bolin, Monbulk
The Ranges Trader is a conduit for people in the Dandenong Ranges to communicate with the community.
This incredible service enables people to acknowledge the huge contributions that would not otherwise be seen in the community.
The journalism focuses on what real people are doing and achieving in our local area. The stories celebrate everyday heroes and heroines and the paper documents our tragedies and our successes.
It's a great community asset.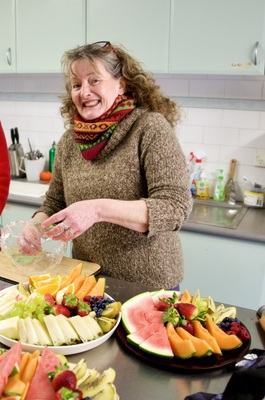 Merryn Griffiths, The Hills Food Frontier
The Ranges Trader has been very supportive of The Hills Food Frontier, printing articles and photos about our projects; such as Food Is Free Tecoma and the FLAME Garden Flower Fence, as well as advertising our events in the 'Snippets' section.
Through the Ranges Trader we get to know what is happening in our community as it has its finger on the pulse of community based projects, news and events, past, present and upcoming, and is our 'go to' source for this type of information.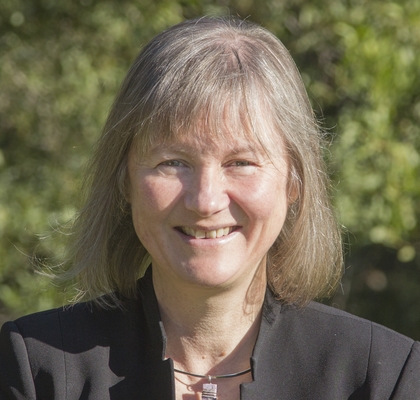 Samantha Dunn, Selby
Congratulations to the Ranges Trader for 40 years of bringing local news to our area.
Local papers provide an essential service to communities. It's important to have a diverse mix of media and local papers are a key part of that mix.
I'm always interested in the letters section, it's a great way to check the pulse of what's happening (and I used to be a prolific writer myself as part of the fight to save Sherbrooke Children's Centre).
Times have certainly changed and I now read my newspaper online, but I'm still a dedicated reader – keep up the good work!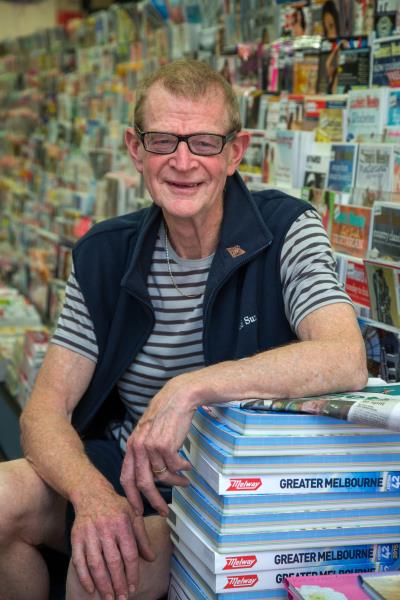 Peter Maloney, Emerald
Emerald is an oasis in the Hills. It is a special place and needs a special newspaper to serve the community.
I work in the local newsagency and receive hundreds of copies each week to have available for the locals. Everyone hovers waiting for the paper to arrive on a Tuesday morning. It is always full of local information hot off the press.
As our only weekly paper, its content covers hills items of interest and Cardinia information to keep us up to date with shire developments. Emerald needs a vibrant newspaper and that we have with the Ranges Trader Mail.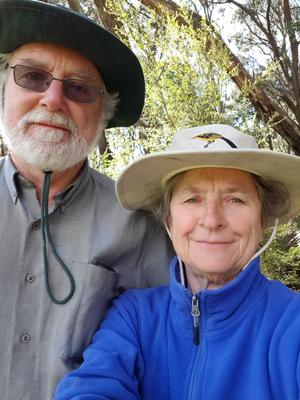 Alan Clayton, president of the Friends of the Helmeted Honeyeater, and wife Dorothy Scott.
The Ranges Trader has always been an active voice for conveying news about the activities of the Friends of the Helmeted Honeyeater and the Friends are very appreciative of the efforts of Ranges Trader journalists and photographers in bringing these messages to the local community.
They look forward to such a continuing association, hopefully for the next 40 years and beyond.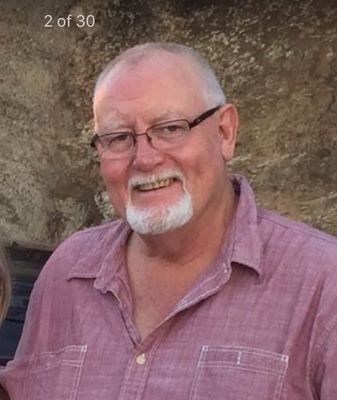 Mark Addison, Upwey
With today's media assault on the world's population, I have put my local newspaper in a very separate and special category.
It is not the window to the world, but a window into my own garden.
This is the only publication that I make a cup of coffee first, before sitting to do the cover to cover thing.
Thank you Mail for keeping us in touch with what we must care about most – where we live.
Happy Birthday Ranges Trader Mail.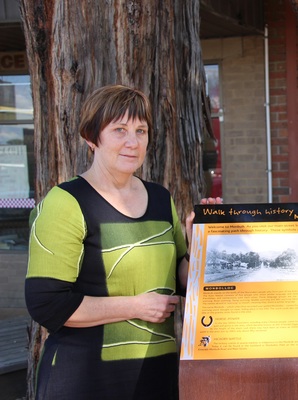 Jill A'Vard, Monbulk Historical Society President
I enjoy reading the Ranges Trader each week to keep up with stories of local people and events that are coming up in my community.
Monbulk Historical Society has been taking clippings from the newspaper for years as records for its files making it a wonderful resource when researching family and community histories.
Today's news is tomorrow's history and history is important to record. The Ranges Trader newspaper has provided some wonderful stories that could have otherwise been forgotten.
Happy 40th birthday Ranges Trader!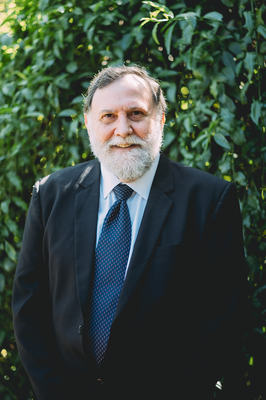 Dr Geoff Pain, Monbulk
This newspaper is a major cog in the local community and economy and I have had the pleasure of reading it since 1983.
Through choice, it is the only print newspaper I read. Giving a snapshot of life in our string of villages through enthusiastic photojournalism and skillful editing, it records for posterity milestones for individuals and groups and covers the really important issues.
This independent newspaper will be the only one in Australia to inform readers that Lebanon banned salt fluoridation within weeks of the publication of a key report from the US National Toxicology Program finding that fluoride is presumed to be a cognitive neurodevelopmental hazard to humans, based on consistent human studies finding decreased IQ or other cognitive impairments in exposed children.
Happy 40th birthday Ranges Trader Mail.