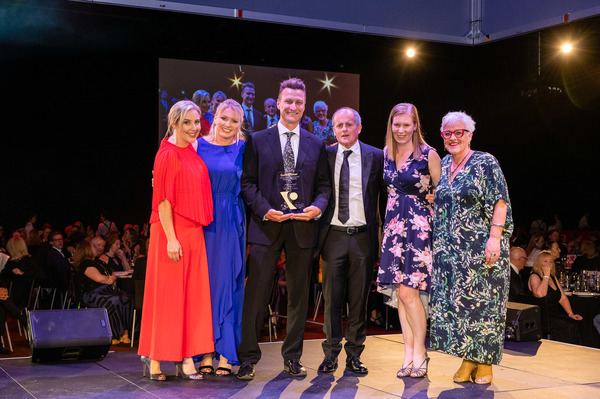 Silvan's Tesselaar Tulip Festival continues to make huge strides in the tourism industry.
The iconic event was recognised as the state's top major festival after winning gold at this year's RACV Victorian Tourism Awards on 28 November.
The festival claimed top prize in the Major Festivals and Events category while Tesselaar's KaBloom Festival was also listed as a finalist in the smaller Festivals and Events category.
Tesselaar Tulip Festival managing director Paul Tesselaar said receiving the award was a "massive team effort."
"It does take our entire team to produce the festival so the award is recognition for all the work the entire staff has put towards producing these two flower festivals," he said.
"It's recognition amongst peers, or other tourism operators, that recognition of our continual improvement."
It's been a big couple of months for the Tesselaar name.
The company was not only successful at the state tourism awards but it also received a Meritorious Service Award at Victoria's Multicultural Awards on 19 November.
The award was received for the Tulip Festival's creation of employment opportunities for people with diverse backgrounds and its ability to showcase different cultures.
The RACV Victorian Tourism Awards also saw numerous other Yarra Ranges tourism operators applauded.
Yering Gorge Cottages won silver in the Deluxe Accommodation category and Alowyn Gardens and Nursery was listed as a finalist for Tourist Attractions.
The awards celebrated winners across 31 categories for their outstanding contributions to the tourism industry.
The Tesselaar Tulip Festival is a 30 day event that celebrates the tulip, Dutch history and flower farming.
The festival employs about 70 staff, with most being local residents, and the overall attendance has grown to over 100,000.