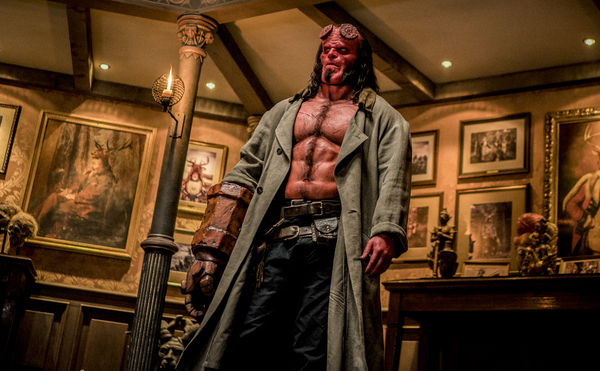 Most of 2019's worst films weren't all that bad, which is objectively a good thing but not very entertaining for you, the reader. What does stand out, however, is their strikingly small scope. In a year with some of the biggest blockbuster events in history, more films than usual had modest ambitions and failed to realise them. Some didn't even try in the first place, which hurts the most.
Here are my picks for the ten worst films of 2019.
10. Once Upon A Time in Hollywood. Witty and superbly-acted, and has a great character arc for its protagonist, but it's severely bloated, with several redundant characters and a tacked-on final act.
9. Maleficent: Mistress of Evil. The performances are strong, especially Michelle Pfeiffer as the villain, but the visuals are oddly gloomy, Maleficent's journey feels detached from the rest of the plot, and the action is very hard to follow.
8. X-Men: Dark Phoenix. Features a compelling morally-grey core in Jean Grey and Professor X's rivalry, but it's a constrained, visually-uninteresting film with generic villains and sloppy writing.
7. Glass. The acting and character development are solid, and James McAvoy is mercurial and riveting as ever, but it's also a very small, flat film, and it's hard to get past the massive contrivances in the plot.
6. Gemini Man. Has cool moments and some poignant soul-searching from two different versions of Will Smith, but the action is a mixed bag, the plot lacks tension, and the writing and pacing are extremely careless.
5. MIB: International. Driven by great chemistry between Tessa Thompson and Chris Hemsworth, but the action is stilted, the pacing is erratic and the villain is forgettable.
4. The Dead Don't Die. Has some fun with surreal atmosphere and clashing tones, but overall it's a dull, trite film with a punishing lack of energy.
3. Danger Close: The Battle of Long Tan. I feel bad placing such a well-produced Australian film so high on this list, but this film is confusing due to its vague sense of timing and geography, it's full of nonsensical plot turns, and the hero is so unjustifiably cruel that any character development feels unearned.
2. The Lion King. As someone who hasn't seen the original, I disliked this pointlessly similar remake on its own terms, namely the rushed plot, lack of meaningful character growth for Simba and the profoundly tasteless centrepiece musical number.
1. Hellboy. The characters have fun interplay, and David Harbour is an engaging antihero, but the film's attempts at character depth fall flat, the villain is bland and the action is atrociously shot and edited.
Next week will be much more optimistic, as we look at 2019's ten best films.