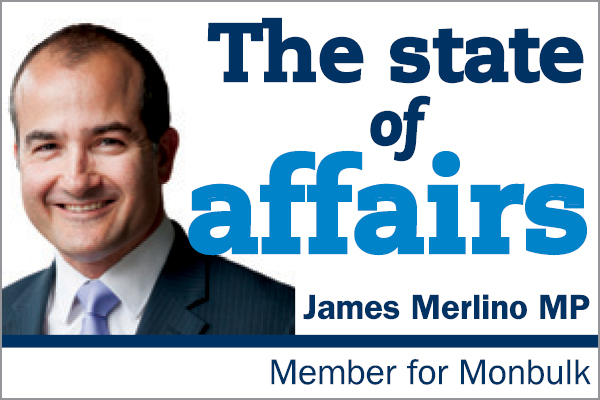 Last year I was delighted to unveil the successful applicants for the Victorian Government's Inclusive Schools Fund.
This fund is vitally important as it ensures that students with disabilities and additional needs get the same educational opportunities as their peers.
Locally, I was proud to announce that Kallista Primary School were successful in their application for Round Five of the Inclusive Schools Fund.
The grant of $87,989 to Kallista Primary School will convert their former canteen building into a welcoming Sensory Retreat where children with sensory needs can find a calming environment.
This ensures that students with disabilities and sensory needs can have a permanent space that meets their needs and will help increase participation and improve learning outcomes.
There will also be the creation of a dedicated outdoor patio attached to this learning space, so that children with additional needs can also enjoy the outdoors in the same way as other students.
I would like to acknowledge Kallista Primary School's Principal, Christine Finighan, the School Council and parent volunteers, in submitting this successful application and advocating for the funding of this project.
This application by Kallista Primary School was just one of the many innovative ideas that were successful in this round of the Inclusive Schools Fund.
53 projects were successful across the State and will fund ideas such as an accessible kitchen gardens, wheelchair friendly playground surfaces, quiet musical areas, a bush playground and sensory zones with a range of tactile surfaces.
Since this fund was established in 2015, 232 creative projects to build inclusive learning spaces, outdoor sensory areas and accessible playgrounds have been announced.
In our local area, several schools have been successful in their applications for the Inclusive Schools Fund since its establishment.
Upper Ferntree Gully Primary School has recently completed their Inclusive Schools Fund project, which has created an oral language and sensory play space, consisting of an outdoor area connected to a classroom.
This is great news for Upper Ferntree Gully and Kallista Primary School students, who will get the benefits of new inclusive spaces which will cater for a wider range of options for teaching and learning.
This funding is about giving every child the best chance to meet their potential – regardless of their background or circumstances.