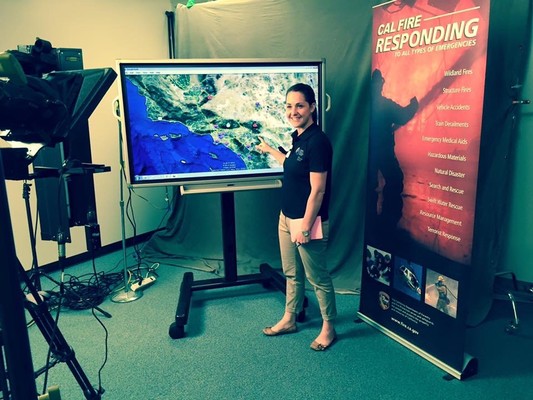 Reegan Key from ferny Creek has been recognised for her outstanding public service to emergency management systems in Victoria and been awarded a Public Service Medal
Ms Key has initiated and led improvements in emergency management within the Victorian community, particularly in the aftermath of the devastating 2009 Black Saturday bushfires.
She was instrumental in the development and implementation of the VicEmergency channels, a world-leading initiative that has had a significant positive impact on the way the community receives emergency information.
Speaking to the Mail, she dedicated the award to the cast of people within Emergency Management Victoria who helped create the world-leading app, which brings together emergency information and warnings from over seven emergency management agencies.
"It's nice recognition of the we work we've done over the last 10 and 12 years."
"I have a great team of people and 1000's of people across the state help provide information on emergencies to the community."
Having worked through Black Saturday and the Bunyip fires, Ms Key has overseen the development of the information-providing platform.
"The Royal commission into Black Saturday provided us a with a whole group of things to focus on."
"The CFA fire ready app came out of that, and the creation of Vic Emergency was really just extending that platform to provide information on all types of emergencies."
"We developed VicEmergency as an app, a social media website, and a hotline, so people know they can get the most update info about emergency in victoria."
That work isn't finished though, and Ms Key said the next step will be developing the app so that it caters to everyone, particularly those from non-English speaking backgrounds.
"The main thing for me that is that really see it as recognition of the work our emergency services do… I'm just a small part of that."
"Our job is to ensure people have information regarding emergencies, so they can make a good decision and I think hopefully this summer we've seen that proven."