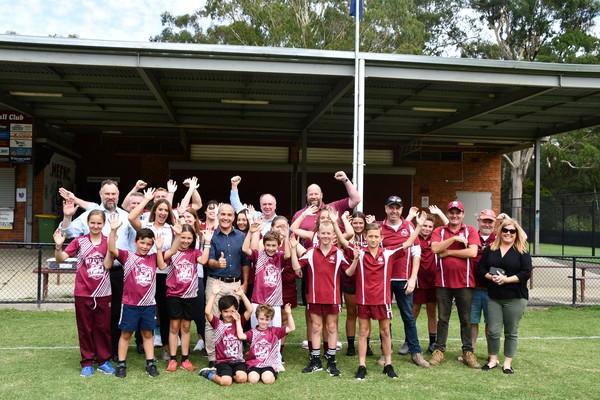 By Romy Stephens
Mount Evelyn is set to receive a big boost towards sport in the region, with additional major funding towards a new sports pavilion recently announced.
On behalf of the State Government, Monbulk MP James Merlino committed $1.9 million towards the Mount Evelyn Community Sport and Recreation Pavilion on 22 January.
The announcement followed the commitment of $1 million from Casey MP Tony Smith in March last year.
Members from the Mount Evelyn Cricket Club, Mount Evelyn Junior Football Club and Mount Evelyn Football Netball Club were major drivers behind securing the funding.
Mount Evelyn Cricket Club secretary Chris Anderson said the idea for a new pavilion "was born out of a need for all three clubs."
"It's huge for the footy club because they've had huge growth, particularly in female participation," he said.
"For the cricket club, we've had a newly-formed girls team which we want to build upon.
"It means we will get more participants through the doors.
"It is a great opportunity for our growth, it's been a long time coming."
Some major features that the new two-storey pavilion is expected to host include four change rooms – allowing for females and males to play at the venue on the same day – and a large social area that can be used by the entire community.
A newly-formed group called the Mount Evelyn Sporting and Community Hub (MESCH) will oversee plans for the build.
The pavilion was among four other Yarra Ranges projects that received funding through the State Government's Growing Suburbs Fund.
Belgrave Lake Park, Elizabeth Bridge Reserve and Monbulk Recreation Reserve Skate Park and Scooter Park Upgrade were also announced as funding recipients.
This investment took the total Growing Suburbs Fund commitment to Yarra Ranges Shire Council to $20.5 million for 19 projects over the past five years.
According to the Yarra Ranges Council, the project will move into a detailed design phase this year before construction commences midway through next year.