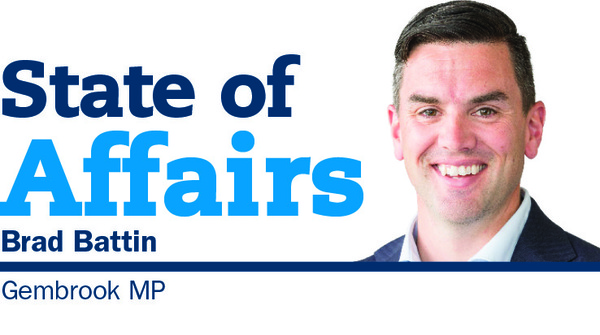 On 2 April we are hosting a special event to thank our emergency services who protected us especially in the Bunyip and the 19/20 Victorian Bushfires.
The Thank Your Emergency Services Race Night sponsored by Parklea at Pakenham Racing Club will be a night where we as a community come and say thank you, while our emergency services and their families can have a free night of fun and racing – it is the least we can do for all the work they have and continue to do.
I encourage everyone in the community to get on board and come along. General Public tickets are only $15, and kids under 18 are free. With a BBQ, live entertainment and rides, it is the perfect night for the family on the school holidays.
Emergency Services and their families receive free admission, special food and an entertainment wristband when they present their emergency service ID.
All information for the night and is on the Pakenham Racing Club's website, my website and Facebook.
I want to thank our amazing local sponsors, especially our major sponsor Parklea, for helping us make this night possible.
If you or your business would like to help further with the night or have any questions, please do not hesitate to contact my office on 5953 0216.
On another note, many families from Emerald Secondary College have contacted my office recently as many Year 7 students living in Cockatoo had been denied access to their local school bus, being forced to take the public service.
This was despite some of these Year 7 student's older siblings being approved for this bus service.
These Year 7 students were expected to walk past their siblings and other students catching this bus to catch the public bus from Cockatoo Main St which in the morning would get them to school just as class begins.
After writing to the Minister for Education about each student's situation, we were able to get this matter rectified and the students are now approved to travel on the school bus. If your child is in a similar situation, please contact my office, and we will hopefully be able to rectify the situation with the Minister.