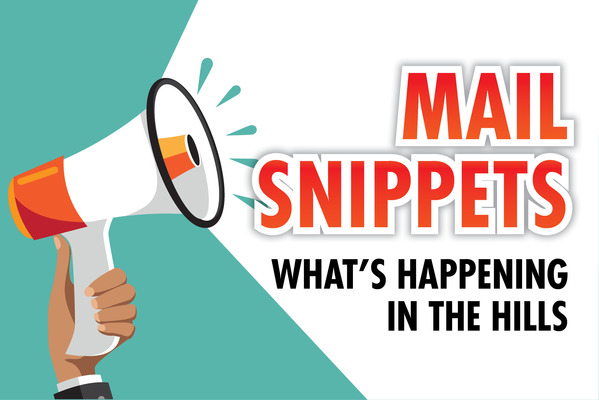 Free drop-in IT sessions
The Monbulk Community Hub will host free drop-in IT sessions for seniors every Friday in March, 10am-12pm at the Monbulk Community Hub.
Registration is not required. Assistance with computer, laptop, tablet or iPad and smartphone use is provided by the Rotary Club Of Monbulk and District.
1812 Theatre
1812 Theatre presents the delightful play, On Golden Pond.
The Theatre is located at 3 Rose Street Upper Ferntree Gully with shows from Wednesday-Sunday until 14 March.
Tickets are $27 including complementary sparkling wine and supper. Bookings: 9758 3964 or www.1812theatre.com.au.
Visit the 1812 Theatre website for all upcoming attractions including Silent movie Gold Rush with Charlie Chaplin accompanied by a live jazz band on 22 March.
New Zealand Tennis Tour
A New Zealand Tennis Tour information night will be held at Upwey South Tennis Club on 18 March.
Off the back of last year's success, Extreme Tennis will again bring an action-packed tennis tour around the North Island of New Zealand from the 6-20 December.
The tour caters for all standards and players. Children will play in main draw, consolation and consolation plate events as well as offering cultural and friendship opportunities with fellow-minded peers.
For further details and itinerary, visit www.extremetennis.com.au/?p=2557.
Those interested can attend the information night to hear more about last year's participants and their experiences.
RSVP is not essential but interest can be registered by contacting contactus@extremetennis.com.au.
Reach out
Is there a free or low-cost community event you'd like to share with our readers? Send an email to editor@mailnewsgroup.com.au by 5pm on Wednesdays for inclusion in the following week's edition.