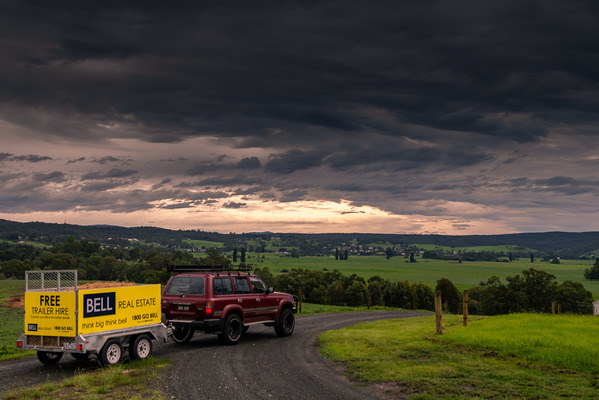 Numerous Bell Real Estate offices banded together to take hay and dog food to a fire-affected farmer in Omeo on 5 March.
Olinda, Montrose and Emerald offices took part in the Need for Feed run which saw 48 hay bales and dog food – donated from Mad About Pets – transported to a farmer that was impacted by bushfires over the summer.
Bell Real Estate operations and accounts manager Melissa Tovey was one of 10 staff involved.
She said the idea was sparked out of a desire to help those in need.
"After the bushfires, we all wanted to help out the communities that had been affected," she said.
"Your immediate reaction was to donate money. We saw there were some people donating to the big charities.
"We wanted to make sure that what we did actually reached the communities that had been affected."
Ms Tovey said two staff members had previously been impacted by bushfire and they recommended waiting until the "dust settles" before donating goods, that way it was really known what people need.
After using connections through their real estate contacts, the teams at Bell got in touch with farmers in desperate need of goods.
Ms Tovey said the farmer they visited typically has 600 hay bales but was down to about 60.
She added that the entire experience was very uplifting.
"It was such a humbling and rewarding experience. You want to do something to help but you don't really appreciate how much they value what we had done," she said.
"It just makes you feel like this is what helping out is, this is the community spirit, this is what you want to achieve.
The entire trip took about 12 hours and the teams also purchased local produce along the way.