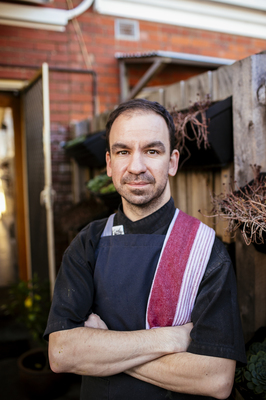 Like many restaurants across the hills, Bam Bam Italian has suffered its fair share of business downturn over the past couple of months.
And as Covid-19 restrictions begin to ease, the business is now gearing up for what the next 12 months have to offer.
On 23 March, the Avonsleigh-based restaurant was forced to close its 62-seat restaurant and transfer to takeaway only.
CEO of the Grub Club – the team that runs a number of hospitality businesses in the Dandenong Ranges, including Bam Bam Italian – Belinda Smullen said they experienced "significant financial loss as a result."
"It's been made harder by two of our businesses that we operate only just reopening in the last two years, so it's been quite damaging," she said.
As a tech-savvy business, Ms Smullen and her team were able to make a quick switch to online and takeaway sales.
Ms Smullen said the Federal Government's JobKeeper was also a "game-changer."
But as she looks towards the future, Ms Smullen said there are some feelings of angst.
"I think to be honest as a business owner, as a family with young kids I feel quite overwhelmed and still quite worried about the next month," she said.
"I feel like it's going to be a big push to reopen, to watch closely and manage the cash side of things but also patrons and what they expect.
"I step forward with quite a lot of trepidation. We have to do it but I know it's going to be stressful and not easy.
"But I'm looking forward to seeing the euphoria that comes when business opens again."
Despite the idea of reopening the doors causing some concern, Ms Smullen said it's something her team will be prepared for.
She said that she expected the entire hospitality industry to change as a result of the virus and that governments will need to continually provide support.
"We're putting together the safe plan of operation to get out of this…That is changing the way we provide service, changing the way people order their meals and food on-site and changing the layout of our business," she said.
"We're having to renovate one business completely to accomodate the need moving forward…We're requiring people to remain at their tables and not pay at the counters.
"I think it's going to change hospitality. If anything it's making a big push in the industry to change quickly."
But one thing that is keeping Ms Smullen in positive spirits is the tremendous outpour of community support, something that has been on display across the region during the pandemic.
"We have felt incredibly supported by the community…I'm sure many local businesses would say the same thing," she said.
"We've had beautiful heartfelt cards and gifts and people handing back their vouchers saying 'we don't need this anymore'.
"Some gestures have made us cry at poignant times."
Ms Smullen is now asking people to be empathetic and patient as businesses look to reopen their doors over the next month.
Bam Bam Italian has a range of ready-made meals and a takeaway menu available.
To find out more, visit www.bambamitalian.com.au.