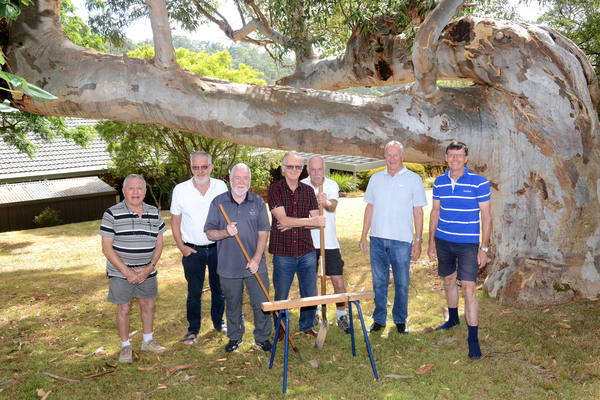 The decision on the proposed location for an Upwey Men's Shed has been deferred, as Yarra Ranges Council looks to investigate another proposed site at its Upwey Depot.
The further investigation comes after a Special Committee made up of councillors
heard submissions from the public, both for and against, the originally proposed site at 56 Griffiths Road, Upwey on 25 February.
Yarra Ranges Mayor Richard Higgins said there were numerous reasons why an alternative site was being investigated.
"After taking on board all the submissions made to the Special Committee, and looking at what
would be required from a planning and zoning perspective at the 56 Griffiths Road, Upwey site, we thought it would be best to look at an alternative," he said.
"As a result, we re-engaged with the Upwey Men's Shed group to take another look at some
locations that were previously discarded, with the Upwey Depot site on Glenfern Road now being the favourable option.
"Originally a lack of available space was the reason for previously overlooking the site, but if
reconfigured, there could be a way to house the Upwey Men's Shed within that compound.
"From here, the next step is to obtain a report on the suitability of the new proposed location, and then we'll go from there."
At a Council meeting on 26 May Charlotte Schraa spoke in favour of developing a men's shed at the Council's Upwey Depot.
Ms Schraa initially spoke against the proposed Griffiths Road site in front of the Special Committee.
"This time, I'm speaking in support of the recommendation put to Council. On behalf of Griffiths Road residents, I do encourage the council to consider the new location that has emerged for the Upwey Men's Shed," Ms Schraa said.
"The location has much to recommend it. It's already developed, it has existing car park provision, it's used for Council business and can easily be developed further to support the purposes of UMS. It will not have an impact on the environment or to local residents.
"I will restate the strong objections that the local residents and school community have to the 56 Griffith Road site.
"I encourage Council to take this location out of consideration altogether."