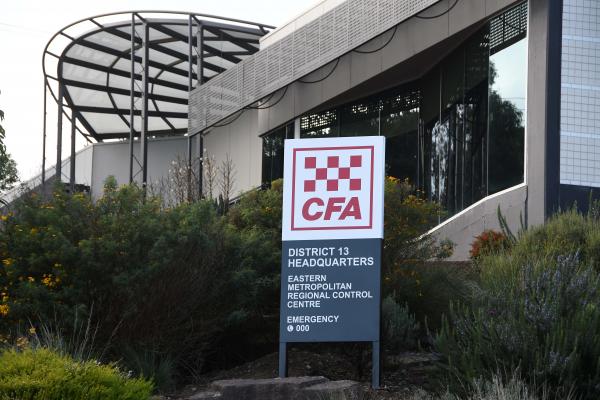 The rollout of the State Government's Fire Rescue Victoria (FRV) has sparked concern for the future of volunteer firefighters throughout the eastern region.
FRV was launched on 1 July, with the State Government aiming to create a new and modernised fire service for Victorians.
The new organisation has merged all Metropolitan Fire Brigade (MFB) and Country Fire Authority (CFA) career staff, making CFA a community-based solely volunteer firefighter organisation.
CFA District 13 Headquarters Brigade captain Serfina Munns said there had been insufficient consultation with the over 54 fire brigades in the outer eastern region.
"Change was expected, however the lack of input into the future model of CFA as a community based volunteer emergency service is of huge concern. There is so much uncertainty and many unknowns," she said. 
"We have trusted what we have been told, we trusted that our leaders had a voice that was being heard, that they would advocate strongly on our behalf, and that the improvements to the Victorian fire service would include improvements for the CFA. 
"It's now post 1st of July… still we are uninformed what the changes mean in real life to the day-to-day life of the CFA."
Ms Munns said there was still a great deal of uncertainty surrounding the CFA's chain of command.
She said there was "genuine concern" that firefighters would walk away due to the changes and that the CFA was at risk of collapse.
Eildon MP Cindy McLeish slammed the State Government reforms and said a Liberals National government would "restore the CFA as an independent fire authority."
"We have seen CFA volunteer numbers across Victoria significantly decline since Daniel Andrews' takeover. This is simply not good enough," she said.
"We need to show our respect and our support of the CFA. This is why the Liberal Nationals vow to back the CFA and reinstate their independence and former entitlements if elected."
FRV deputy commissioner Ken Brown said longstanding emergency response and incident control arrangements would not change as a result of the reforms.
"FRV firefighters will deploy to incidents within FRV's boundaries from fire stations that are staffed by firefighters 24 hours a day, seven days a week," he said. 
"FRV crews will continue to deploy into CFA areas to support CFA volunteer crews, and vice versa. Under the mutual aid arrangements, the agency that arrives on scene first takes control of the incident until the responsible agency arrives where the transfer of control takes place.
"FRV and CFA crews working together within these arrangements will ensure that the Victorian community will continue to receive the best fire and rescue response, wherever they live."
The closest stations to the Yarra Ranges that have moved to FRV were Boronia Fire Station and South Warrandyte Fire Station, which were formerly run by CFA. 
CFA acting chief officer Garry Cook said the introduction of FRV was the start of a new chapter for the organisation.
"We want to build a stronger CFA and refocus all of our efforts on supporting our volunteers and communities," he said.
"Our dedicated and skilled force will continue serving their communities everyday as they always have through prevention, preparedness, response and recovery.
"The delivery of vital emergency services is the number one priority of both organisations and service to the community will not be disrupted by these changes.
"I look forward to working collaboratively with our colleagues at FRV into the future."
For more information about FRV, visit www.frv.vic.gov.au.