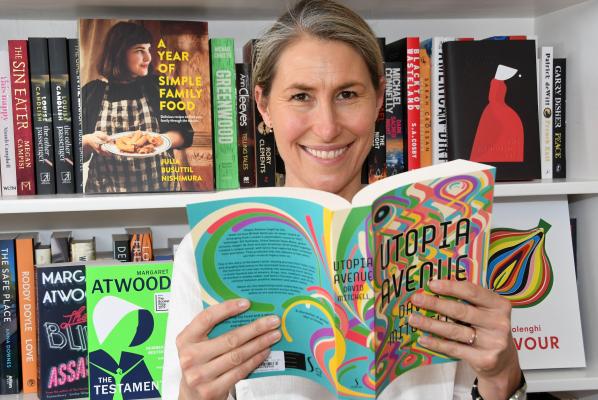 To help celebrate Book Week (17-23 October), the Star Mail sent out photographer Stewart Chambers to gain insight into the community's reading habits. We asked some local readers what they are currently reading and what their favourite book of all time was.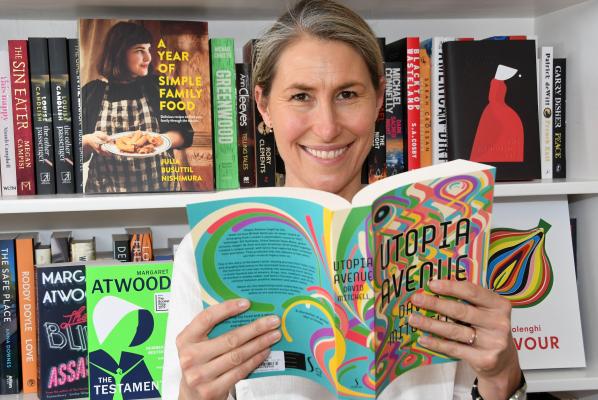 Nina Sturgess, owner of Verso Books, Healesville
Currently reading: I'm always reading several books at once. I'm currently reading Utopia Avenue by David Mitchell and the Hugh Mackay book The Inner Self. I'm also currently perusing the new cookbooks from Yotam Ottolenghi, Flavour, and A Year of Simple Family Food by Julia Busuttil Nishimura.
Favourite book: Such an unfair question! I think your taste in books changes over time. One of my all-time favourites is from my childhood, The Secret Garden by Frances Hodgson Burnett. Also your love of a book has to do with a time and place. My husband and I both read The Book Thief on our honeymoon, and bawled our eyes out by the pool, so I'll always remember that. Other than that I would say To Kill a Mockingbird or anything Margaret Atwood.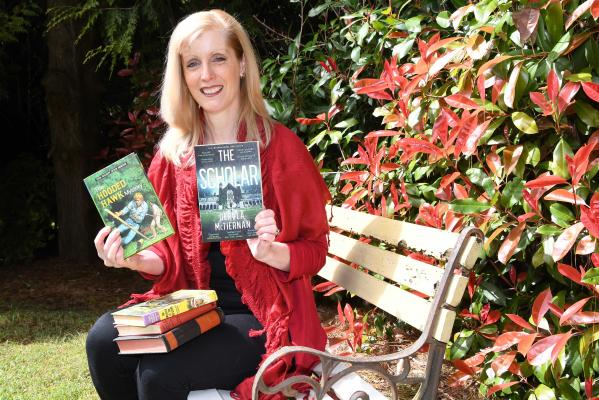 Sandi Wallace, author from Mount Dandenong
Currently reading: The Scholar by Irish-Australian author Dervla McTiernan. It is the sequel to The Ruin, which I thoroughly enjoyed. I read across the world and have just finished books by American and Kiwi crime writers. So, it's Australia's turn…though The Scholar is set in Ireland. Dervla and I are both members of Sisters in Crime Australia, a group that connects readers and writers with a passion for Australian women's crime writing. SINC recently had Dervla on Murder Mondays (YouTube). She's a real character and an inspiration.
Favourite book: Choosing one feels impossible. So, I'm going to say the mystery books I loved as a little kid, including the Famous Five, Nancy Drew, Hardy Boys and Agatha Christie series. Because, by the time I'd turned six, these stories and more had shaped me as a crime-fiction addict and sparked my dream to be a crime writer.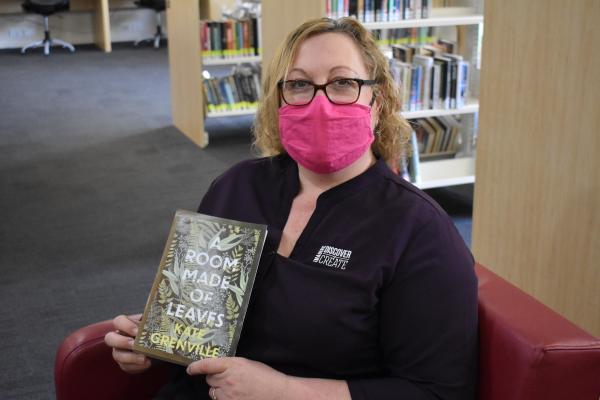 Melissa Parker, Yarra Junction Library
Currently reading: I'm enjoying reading Kate Grenville's latest book A Room Made of Leaves. I've been a fan of Kate Grenville since she wrote Secret River and this book is just wonderful reading for anyone who enjoys fiction set in Australian colonial times. Great relaxing reading for Covid times.
Favourite book: This is a really tough question because I have so many favourites. But it has to be a Tim Winton novel, as his unique style of writing about the Australian landscape draws me in every time. Probably his book Shepherd's Hut is my favourite. The author takes us on a wild ride through beautiful Western Australia and although this book is sometimes quite confronting, as we witness some of the worst of human behaviour, this novel also left me with a feeling of hope for the future.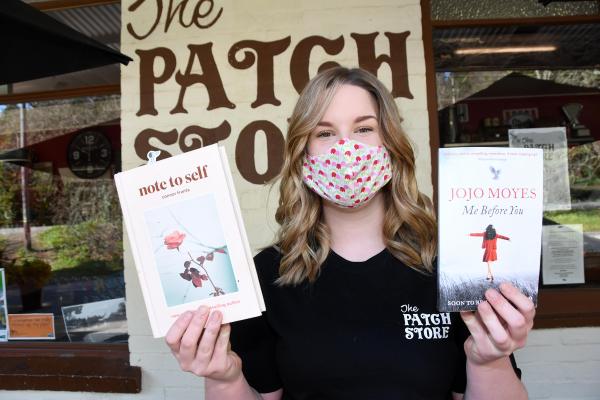 Jasmin Suzanna, The Patch General Store
Currently reading: I am currently re-reading Note to Self, written by Connor Franta. This is one of my favourite authors, I've just finished rereading his other title A Work in Progress and wanted to read them both collectively as they accompany each other nicely despite not being a series. Franta talks about struggles he's encountered throughout his early 20s, through poetry, short essays and letters to his past and future self (hence the title). The book beautifully captures the reality of topics such as depression, heartbreak and self-acceptance.
Favourite book: My favourite book (or one of, I should say) is Me Before You by Jojo Moyes as I think it shows a great love story of two people with very different lives, one being the paraplegic son of a very wealthy family, and the other being a girl working hard to support her very poor family – and it's beautiful to see how it comes together and they eventually fall for one another.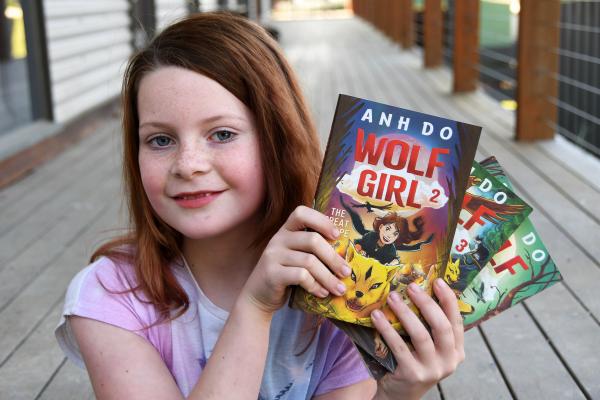 Rachel Taylor, aged 10, Mount Evelyn Primary School
Currently reading: Wolf Girl by Anh Do because it's entertaining, and has lots of cliff-hangers. The characters have really cool personalities – they're brave, adventurous, persistent, smart and strong. I would recommend these books for 8-12.
Favourite book: Drama by Raina Telgemeier is really funny and a bit of romance. It's a good story to show that you can't judge someone before you get to know them.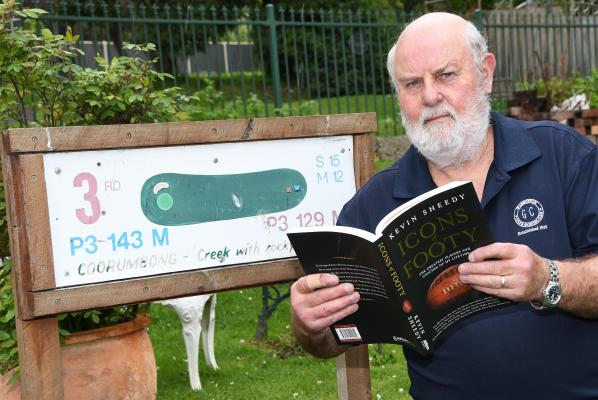 Ron Hottes, Warburton Golf Club
Currently reading: I have just, this week, finished When All is Said and Done. This is a book about the famous face of the MND fight, Neale Daniher. I was given the book as a Father's Day gift, and was pleased to receive it as I am a Bomber tragic. But, this book has left a lasting impression on me simply because it is not just about football. In fact, footy plays a secondary role in the story he tells so well. The story contains many truisms about his journey through life. It is chock-full of life lessons, and in fact I have now recommended it to a close friend who I know is currently struggling with a vital decision that he needs to make in the near future.
Favourite book: Although the aforementioned book ranks highly on my all-time favourite list, my number one choice is The Plague by Albert Camus. This novel was prescribed reading during my Matriculation year (HSC for those under retirement age). I was 17, going on 18, and life was pretty smooth for me back then. I was not a prolific reader of novels – was too interested in sport and having fun. But as soon as I got into the first chapter, I was hooked. Essentially, it is a rollicking yarn that describes stark conditions back in history. It is not still in print, unsurprisingly, so to get a copy go to some of those wonderful second-hand bookshops that specialise in out-of-print publications. The search will be well worthwhile.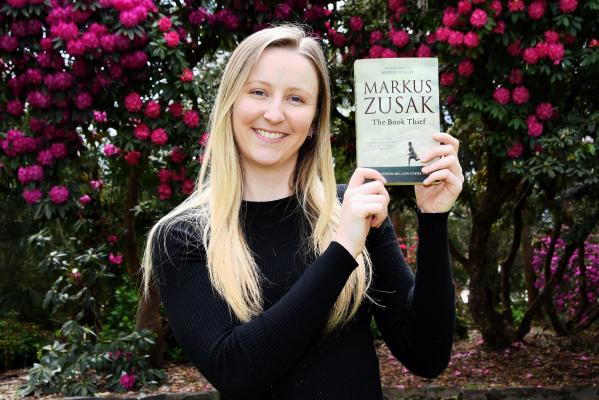 Romy Stephens, Star News Group journalist
Currently reading: I have just started reading The Book Thief by Australian author Markus Zusak, after it was recommended to me by so many people – I thought I had to give it a crack. It took me a while to get hooked but I am now past that point and reading it every night before I go to bed.
Favourite book: This is an extremely tough question to answer, particularly considering I have been an avid reader since I was young. However, the first book that springs to mind when asked this question is All the Light We Cannot See by Anthony Doerr. I'm not typically one to cry in movies or books, but this one had tears well up in my eyes for days – definitely worth pushing through and finishing.