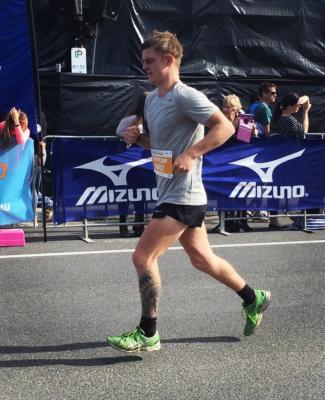 A Mount Evelyn man is set to embark on a 80 kilometre run to raise money for kids with cancer.
Dylan Taylor is currently training to run along the Lilydale to Warburton Rail Trail and back in one day.
He has already raised over $3500 for the Kids with Cancer Foundation – a charity that raises funds to support Australian children with cancer.
Mr Taylor said it gave him a "warm feeling" to know he could help kids and their families that are doing it tough.
"Kids have just come into this life and have their whole life ahead of them…for them and their families to be able to live a normal life that's pretty much what struck me the most," he said.
"The key thing for me is just to be able to help a child's life and their family."
Despite having to stop his work for about 10 weeks due to lockdowns, Mr Taylor said Covid-19 actually helped inspire the run.
Having more spare time on his hands has meant Mr Taylor has been able to dedicate more time to the cause.
"The training I've been doing has been pretty full on. I'm running every second day, just building up the muscle to be able to complete this. I did a 42 kilometre run the other day," he said."I'm a fit person but 80 kilometres is still a big challenge."
However, lockdowns have also seen the run postponed numerous times. Mr Taylor said he was waiting for restrictions to ease enough so he could enjoy the run with others.
"I think having family and friends being involved on the day will make it a lot more special, a celebration for such a good cause," he said.
Mr Taylor's initial target was to raise $1000, but he has since upped it to $5000 after smashing that first goal.
To find out more about the run or to donate, visit https://bit.ly/3kwujfC.