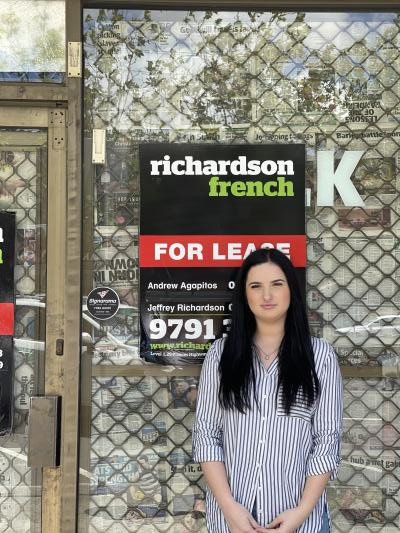 A Ferntree Gully businesswoman is fed up with Knox City Council, accusing it of "backflipping" on agreements and unfairly denying her a building permit.
Beautician Holly James has operated her eyelash extension business from home for the past two and a half years.
Having established a loyal client base, 2020 presented the perfect opportunity for Ms James to finally take the leap into leasing her first shopfront.
Ms James signed a lease for a shopfront in Station Street, Ferntree Gully, in June last year.
Overwhelmed with excitement at the thought of opening her own salon, Ms James could not wait to begin providing a new place of employment for up to five staff, including a trainee and receptionist.
Fast forward six months, Ms James's excitement has been overshadowed by disappointment, frustration and anger, after continuously jumping through hoops in an attempt to get her building permit approved – to no avail.
"In hindsight, if I knew the amount of utterly ridiculous mandates that are unfairly being imposed on me from a single person within Knox Council, I never would have started this process," Ms James said.
Ms James was required to get a building permit in order to create individual treatment rooms inside the building. Applying for a building permit sparked the need to comply with Australian Building Codes.
"The Building Codes of Australia DP1 and FP2.1 state that I must provide disability access to the premises to patrons, and sanitary facilities to staff. Which I agree, it should be accessible," she said.
As her shopfront has a small step, Ms James sought the advice of an independent consultant who advised her to provide a ramp and doorbell at the front of her shop, in order to provide access for patrons in wheelchairs.
Knox City Council agreed to this plan.
However, one issue remains.
"I am being unfairly denied a building permit on the basis that the toilet is not wide enough for a staff member with a wheelchair disability. It's because my toilet isn't wide enough for a wheelchair and I can not change that because it is a solid concrete wall," Ms James said.
"There is legislation in place that allows my planned build to happen if such circumstances arise. Yet, this is being ignored," she said.
Ms James is not required to provide a wheelchair accessible toilet for patrons – only for staff.
Her consultant advised Ms James that although the Building Code requires a disabled toilet to be provided for staff, there are options for situations when this is not possible.
The consultant told Ms James that the tasks her staff would perform, such as applying lashes and spray tanning, did not require the presence in the building of a fully accessible toilet as the work could not be undertaken by an employee in a wheelchair.
Ms James was told by the consultants that they had received "verbal go ahead" from Knox City Council over the phone that a performance-based solution would be an appropriate alternative.
The alternative proposed was that the staff toilet be an ambulant toilet, complete with railing, instead of a wheelchair accessible toilet.
Based on the assurance that this would be an appropriate alternative, Ms James paid $3,000 for a formal report detailing the performance-based solution and submitted it to Council, only for it to be knocked back.
Ms James's consultants described the rejection as "really unreasonable".
"You've got a small business woman trying to make a go of it, dealing with Covid and trying to employ staff, it comes down to common sense and what's reasonable," the consultants said.
Knox's Acting Director City Strategy and Integrity, Anthony Petherbridge told the Star Mail that Council's goal was to support new businesses to create local employment opportunities.
"We proactively encourage proprietors to contact us before signing a lease, to understand the requirements and get relevant building, planning and health advice. We are responsible for ensuring applications comply with State Government codes, including access requirements which are important but can be a showstopper for some small businesses, " he said.
"In this instance, the applicant had already signed a lease. Throughout the application process we have provided consistent advice on how to comply with the requirements, including the option to request the Building Appeals Board to approve the design."
Council told Ms James she needed to apply for 'unjustifiable hardship' and go through the Building Appeals Board, which presents a further cost of $600 and another six month wait – all while paying rent at a shopfront she cant utilise.
"I have already paid $1200 in fees to the council for my permit to be processed plus the $3,000 for the report," she said.
Ms James's consultants said alternate proposals are often used and accepted by surveyors in similar situations where the work undertaken at a premises cannot be completed by a person in a wheelchair, saying it comes down to "common sense".
"If it was a matter of they literally can not accept it (the alternate toilet plans), that would be fine. But they can, and are choosing not to," Ms James said.
"You hear all these things in the news about, 'support small business, rebuild the economy', so you would think council would be 100 percent on board with that. There's even grants going to women in business at the moment, while I've been trying to provide employment for women for over six months. It's just so frustrating.