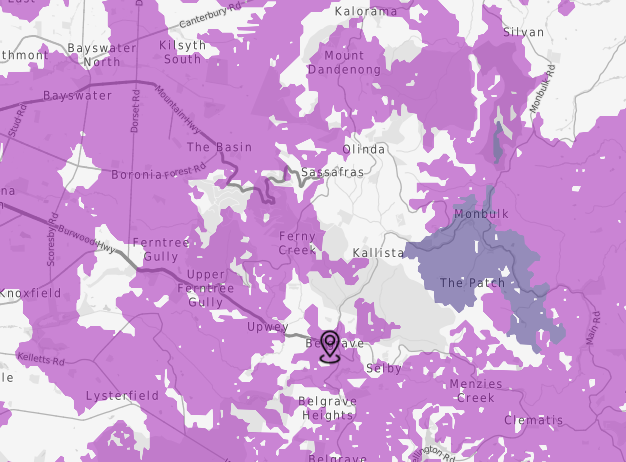 A number of residents living in the Dandenong Ranges and Yarra Valley are now covered by Telstra's 5G network after a recent roll-out.
There are 370 suburbs in Victoria with selected areas of the new coverage, including Montrose, Olinda, Ferny Creek, Selby, Tremont, Mt Dandenong, Emerald, Menzies Creek, Belgrave, Belgrave South, Avonsleigh, Lysterfield, Lysterfield South, Cockatoo, Upwey, Upper Ferntree Gully, Ferntree Gully, Knoxfield.
Coverage also extends to Lilydale, Wandin North, Launching Place and Badger Creek.
According to Telstra, 5G is the next leap forward in mobile network technology, allowing for downloads that take "seconds, not minutes".
2G brought us SMS and picture messaging. 3G was all about mobile internet. 4G made streaming and sharing part of everyday life. 5G stands for fifth generation," Telstra's website states.
Telstra's Network Technology Development and Solutions Executive, Channa Seneviratne said coverage has been extended to capture "even more areas of our big cities, regional centres and country towns."
Ms Seneviratne said more roll-outs are expected, with more Australians to be covered by Telstra 5G than any other provider.
"This isn't any ordinary milestone, especially when you look back just a couple of years to see where we've come from and now to the huge 5G network construction project we're getting on with," she said.
Telstra already has more than 750,000 5G devices on the network and is adding thousands of new 5G devices every single week as more customers take up new devices.
There are more than 2,650 Telstra 5G sites on-air across the country, as well as coverage in more than 100 cities and towns and more than 2,000 suburbs across Australia with selected areas of Telstra 5G coverage.
The telecommunication giant plans to bring 5G coverage to 75 percent of the population by mid-2021.