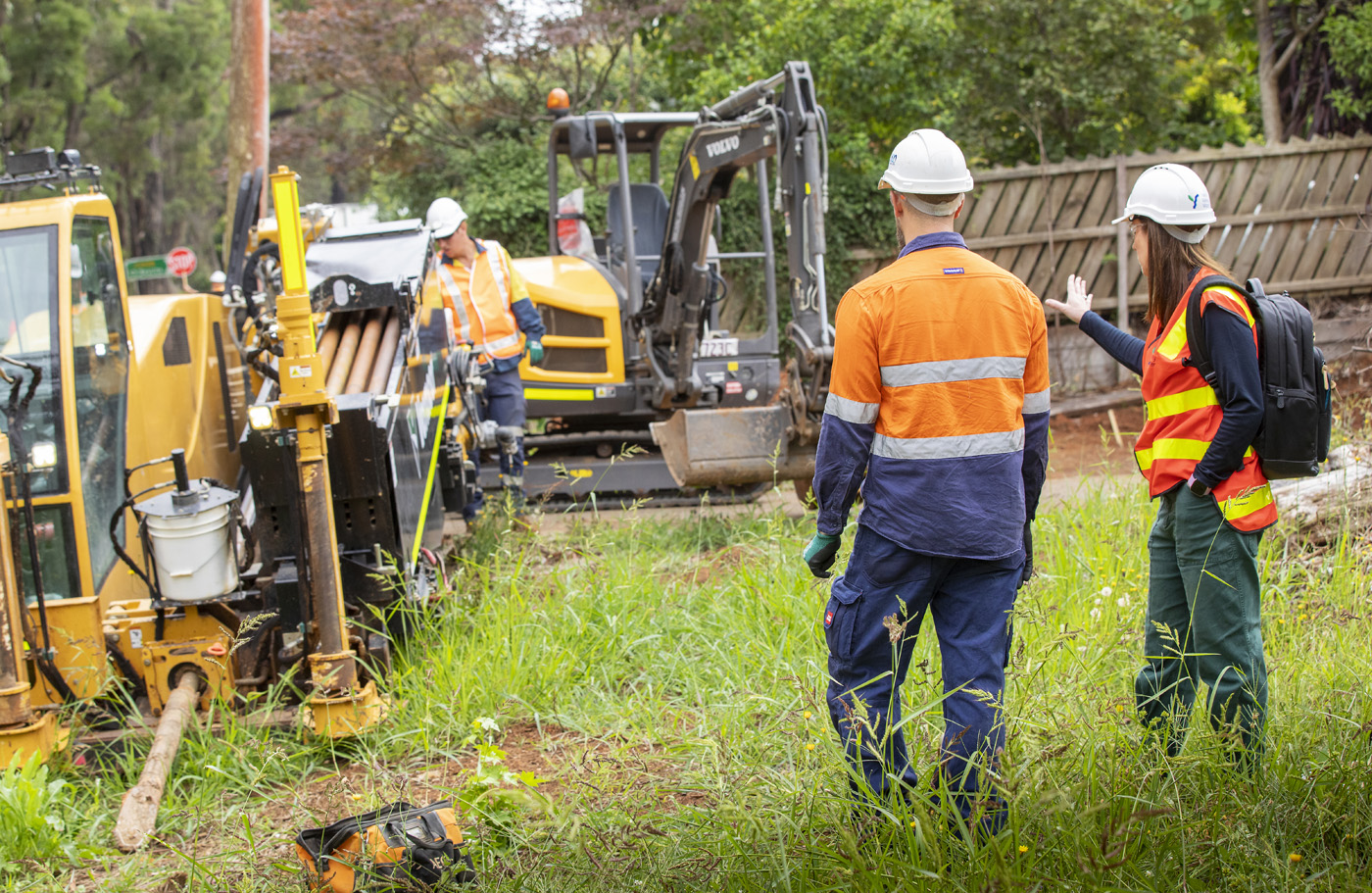 Almost 1000 Monbulk residents should be able to connect to the new Monbulk pressure sewer system by the end of 2022.
Residents will soon be able to say goodbye to backyard septic tanks and instead connect to the long-anticipated Yarra Valley Water pressure sewer system.
According to Yarra Valley Water, construction of the system began in October last year, and is expected to take up to two years before customers can connect.
The Monbulk township will be serviced by the pressure water system which is made up of two parts, including a sewerage pipe located within roads and nature strips and an underground pressure unit, located within resident's properties, connecting their onsite pressure sewer unit to the new sewerage system.
Yarra Valley Water General Manager of Growth Futures, Chris Brace said that the new sewerage system would have a number of benefits for both locals and the environment.
"The new system will make managing sewage easier for customers. It's also a win for the environment," Mr Brace said.
"Sewage run-off from broken or poorly-maintained septic tanks can pollute waterways which this new system will prevent," he said
The first stage of bringing the new system into operation focused on the northeast area of Monbulk along Silvan Reservoir and up to Monbulk Seville Road.
Yarra Valley Water are currently assessing the tender for stage two, which involves removing trees at Baynes Park Reserve to make way for a sewer pump station near the toilet block.
According to the website, Yarra Valley Water intend to rehabilitate the area once construction is complete.
The new system will mean residents who chose to connect will no longer need septic tanks, which can sometimes create "soggy backyards, polluted waterways and unpleasant odours".
Properties that are suitable to continue using onsite wastewater treatment can choose to retain a working and maintained septic system or can connect voluntarily to the new sewerage network.
Yarra Valley Water's Community Sewerage Program Team will be at the Monbulk Produce Market this Saturday to answer queries about the project, and residents can also have a look at a pressure sewer in person.